The president of an organization that lobbies against drunk driving has resigned after being charged with impaired driving himself. David Griffin, 65, was a volunteer president of a chapter of Mothers Against Drunk Driving (MADD) in the eastern province of Prince Edward Island, and a retired deputy police chief.
Alcohol-related crashes and impaired driving are the leading criminal cause of death in Canada, says MADD.   It estimates more than 43,000 people died between 1982 and 2010. The non-profit formed in 1989 to stop impaired driving and support the victims and survivors of what it calls "this violent crime."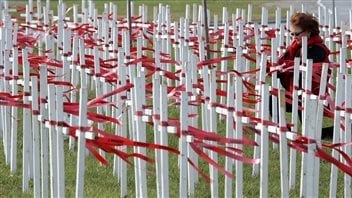 Impaired driving charges laid
Court documents say that Griffin was stopped by police on June 5 and was allegedly found to have been driving with a blood alcohol level above the legal limit of 0.08. Charges were laid on July 31.
'Sad news'
If it's true, the incident is sad news for both the organization and Griffin, said MADD national CEO Andrew Murie to CBC News.
"David was a very good volunteer for us," said Murie. "He did everything we ask of a volunteer and more." He added that in his 18 years at MADD he has never had to deal with something like this.
How much is too much?
Calculating blood alcohol levels is difficult since a person's weight, food intake and time affect the result. There are online tools to help people figure out how many drinks they can have without going over the legal limit.