Saudi Arabia is executing an average of one person every two days after convicting them in grossly unfair trials, says Amnesty International, and countries like Canada should take action to stop it.
'A human rights travesty'
"It is a human rights travesty by any measure," says Alex Neve, secretary-general of Amnesty International Canada. "We've put out this new report because we're very alarmed that over the last 12 months there's been a sharp escalation in the rate of executions." At least 102 people were executed in the first six months of 2015, compared to 90 in all of 2014, indicates the report called Killing in the Name of Justice.
Listen
Amnesty has long signalled its objections to what it calls the shockingly arbitrary use of the death penalty in Saudi Arabia and a justice system "riddled with holes." It notes that defendants often don't have access to a lawyer until the last minute, trials are often held in secrecy and use confessions obtained by torture.
Children and the mentally ill put to death
The death penalty is imposed for lesser crimes like drug offenses, adultery, witchcraft and even apostasy—the changing of one's religion. Nearly half of those executed since 1985 were foreign nationals, and many of those put to death are juvenile offenders or people with mental disabilities.
Families may not be informed of the executions and may only learn of them through media reports. Defendants are denied the right to appeal.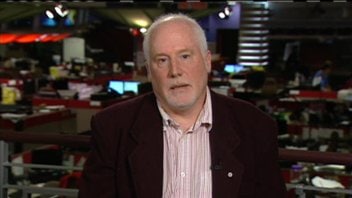 Calls for a moratorium
Amnesty is asking Saudi Arabian authorities for a moratorium on executions and that they implement international stands for fair trials in all criminal cases. And it says Canada should work with other countries to pressure Saudi Arabia to do so. "Governments around the world including Canada refuse to take it on," says Neve.
'Human rights cannot be held hostage'
"Our bigger concern is that the oil keep on flowing and now, more recently for Canada of course, we have the fact that we have a very lucrative arms deal. We're providing armoured light vehicles to Saudi Arabia through a company based in London, Ontario. Billions of dollars at stake here and no one wants to ruffle any feathers.
"Well, human rights cannot be held hostage to those kinds of considerations. And it's time for countries to stop the silence when it comes to these and other human rights concerns in Saudi Arabia. And that has to include Canada."