It's known as one of the most expensive drugs in the world, and the world's most expensive treatment
It's called "Soliris", made by a US company Alexion.
Soliris is a treatment for two rare blood diseases (paroxysmal nocturnal hemoglobinuria –PNH-, and atypical haemolytic uremic syndrome -AHUS), which affect only about one in every million people.
The diseases prompt the immune system to attack red blood cells causing anemia, blood clots, organ failure and, eventually, death.
A year's treatment costs about $700,000 in Canada per year, and around $669,000 in the US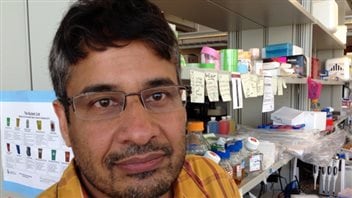 With Canada's public health care system, the cost is covered in some jurisdictions by public funds, although some patients are covered by private insurance, and others simply cannot afford it.
Canada's Patented Medicine Prices Review Board began hearings in June into the situation and wants to force the price to be lowered calling it "excessive". They also say that Canada is being charged more than anywhere else in the world and is also seeking reimbursement to federal and provincial health agencies for past "overpayments" .
Alexion filed a motion in Federal Court on September 11th,  seeking to prevent the Review Board from continuing hearings, and from making any order to lower the price. It also says the Canadian agency hasn't the authority to force it to lower its price adding that any price difference is due to exchange rates.
Most of Solaris research was publicly funded and done in universities, not by Alexion
While drug companies claim high prices are needed to recoup high costs involved in research and development, many say this is not quite the situation.  Many drugs are  developed by university researchers in academic labs in work supported by public funds.
In the case of Soliris, a University of Toronto scientist, Sachdev Siddhu, who works in drug development says, "I think the public science is well over 80 or 90 per cent of the work".  He says, "public resources went into understanding the molecular basis of the disease, public resources went into the technology to make antibodies and finally, Alexion, to their credit, kind of picked up the pieces."
Sidhu spent years researching monoclonal antibodies, the underlying elements in Soliris, for a U.S. biotech company. Now he's started his own company, developing drugs that are similar to Soliris.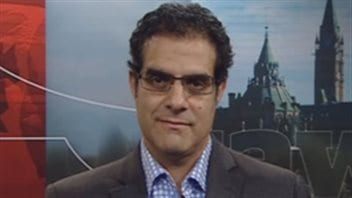 He says it's time to correct the impression that without high drug costs there would be no new drugs.
The extreme price of Soliris also can't be explained by the manufacturing costs, he went on, because monoclonal antibodies are much less expensive to make than people think.
"We know roughly what that costs, and it's far, far, far less than the cost of the drug," he said. "It probably costs less than 1 per cent of the price of the drug to make the drug, so there's a lot of wiggle room on how to price the drug."
Amir Attaran specializes in health law said he was shocked that Alexion would challenge Canada's authority to regulate drug prices. If Alexion's case is successful, it could end Ottawa's ability to control the cost of patented drugs.
"This is the single greatest threat to pricing of drugs in Canada ever," he said Thursday.
Amir Attiran-study overpricing drugs for Canada
Alexion of Chesire Connecticut, sole product, Soliris

Earnings in 8 years on the market= $6 billion

Soliris is a treatment, not a cure, meaning it costs Canadian patients or taxpayers $700,000 per year per patient for their entire lives.

Soliris is an "orphan drug" giving it special treatment

The US defines orpan drug as a drug intended to treat a condition affecting fewer than 200,000 persons in the United States, or which will not be profitable within 7 years following approval by the FDA."

The US Orphan Drug Act allows benefits such as tax credits on clinical investigation expenses, funding, and other assistance in developing orphan drugs as well as seven-year market exclusivity post approval of the drug. In the European Union, the market exclusivity extends to ten years.