The World Anti-Doping Agency (WADA), has released a devasting report today about international sports competitions and systemic doping, along with allegations of bribery and extortion..
The report was particularly damning of Russia saying it ran a "state-supported" doping programme, and the Russian Athletics Federation (ARAF)
A special WADA commission led by former WADA chairman, Canadian Dick Pound, examined allegations of doping, cover-ups, and extortion and also implicated the International Association of Athletics Federations, the world sports governing body.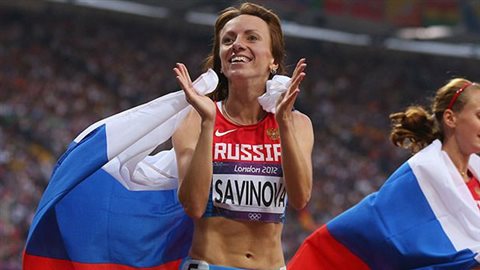 IAAF President Sebastian Coe said in a statement on their website,  "The information in WADA's Independent Commissions Report is alarming. We need time to properly digest and understand the detailed findings included in the report. However, I have urged the Council to start the process of considering sanctions against ARAF. This step has not been taken lightly. Our athletes, partners and fans have my total assurance that where there are failures in our governance or our anti-doping programmes we will fix them. We will do whatever it takes to protect the clean athletes and rebuild trust in our sport. The IAAF will continue to offer the police authorities our full co-operation into their ongoing investigation.
The WADA Commission said in its 323 page report that the scandal broke when German television aired a documentary in  December 2014 called, ""Top Secret Doping: How Russia makes its Winners" in which athletes admitted to paying bribes, while others said they were asked to pay bribes to cover-up positive doping tests.
IThe WADA report says for example that Russian coaches have been involved in improper activities, and that ARAF allowed a number of Russian athletes to compete at the London 2012 games who should have been disallowed.
It also questions the Russian sports laboratories which conduct doping tests, and implies involvement of Russia's secret service agency FSB. (formerly KGB).
The Commission's investigation has in turn revealed information passed on to Interpol for the purposes of an integrated investigative activity, Operation Augeas and potential criminal charges.
However, the scandal has already led to some officials being placed under investigation in France.
The former head of the IAAF, Lamine Diack has been charged with extortion. French prosecutor Elaine Houlette told the Associated Press Diack allegedly pocketed more than a million Euros in money demanded from athletes to cover up suspected doping.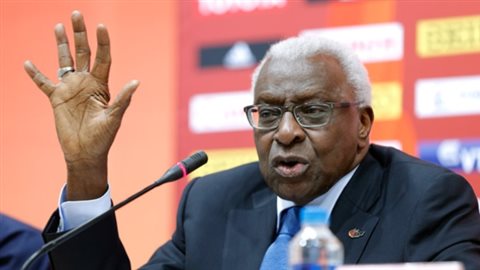 The IAAF's former most senior doping official, Gabriel Dollé, and the IAAF legal adviser Habib Cissé  were also arrested. And if Diack's son had been in France, he too would have been arrested according to Houlette.
. With a nod to the still unfolding FIFA crisis, she concluded that sports federations "have become totally gangrenous with all this money". Quoted in Britain's Guardian news she also said, "It's a form of blackmail when you say to someone: 'Pay or you can't compete,'" said Houlette. "I don't know if we can call it a mafia system but it is a system of corruption. It's extremely serious."