It was supposed to be a picture-perfect wedding for their daughter.
Instead the family of Charles MacKenzie and his wife, Dorothy, are making funeral arrangements. The couple from Baddeck, Nova Scotia were found dead in their hotel whirlpool in Mexico's Mayan Riviera on Monday.
"Our thoughts are with the family and friends of the two Canadian citizens who passed away in Mexico," John Babcock, a spokesman for the Foreign Affairs Department, wrote in an email.
"Canadian consular officials in Playa del Carmen, Mexico are in contact with local authorities to gather additional information and are providing consular assistance to the family and friends. To protect the privacy of the individuals concerned, further details on this case cannot be released."
The Associated Press, quoting an official in the prosecutors' office, said the couple was found dead at the Playacar Palace Hotel near the resort city of Playa Del Carmen. The official, who is not authorized to be quoted by name, said the couple was found dead in a whirlpool spa.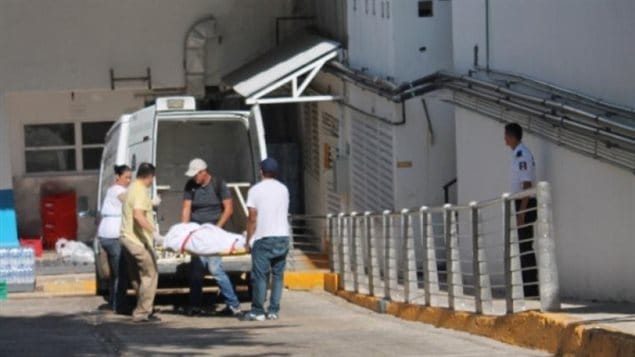 The AP quoted the official as saying there were no signs of violence and that autopsies indicated the man died of a heart attack and the woman died of asphyxia by submersion.
She said the deaths appeared to be accidental and linked, suggesting the man's heart attack may have somehow caused the woman to drown.
A spokesman for the hotel told the Canadian Press the deaths are still under investigation.
David Rubeo dismissed earlier media reports that suggested the couple had been electrocuted in the hot tub of their room.
"The room was perfectly fine. All the equipment was working perfectly," he told The Canadian Press. "What the family mentioned was a heart attack."
Rubeo said the couple's family was still staying at the hotel and was being assisted by hotel staff.
"We are treating them as our own family," he said, noting that staff were helping the Canadians deal with local authorities.
"All the group is very calm, in the best way they can be."
With files from The Canadian Press