Most Canadians have to put up with long and cold winters, but things like skating on a frozen lake can make it magical. This year, the nights have been cool and calm on Clear Lake in the western province of Manitoba. So, the surface of the lake has frozen smooth to a depth of about 18 cm. and that makes it safe and ideal for skating.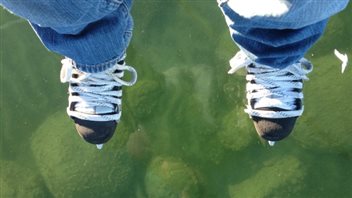 These conditions occur about once every five to 10 years. And this year, the ice is so perfect that Clear Lake is living up to its name and skaters can see though it to the rocks, sand and even fish below.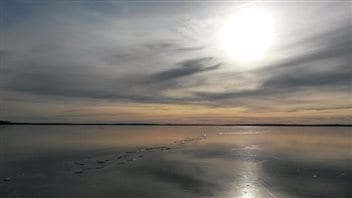 'The ice is always groaning'
Another amazing feature is the sound the ice makes. "It sounds like there's whales underneath the ice. The ice is always groaning," said Richard Dupuis, the visitor experience manager at Riding Mountain National Park.
"You also hear cracking because ice is always moving. It's changing all the time."
Dupuis says the best time to see the lake is sunrise or sunset. "You get the reflection off the mirror ice and it's amazing."