It's snowing like mad Tuesday in eastern Canada. Summer seems a million miles away. But for those of the summer bent, nothing can warm the heart more than thoughts of a successful baseball season, which is exactly what the Toronto Blue Jays provided Canadians in 2015.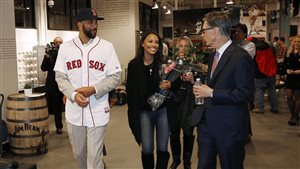 Following a series of terrific trades in July, the Jays went on sensational run in August and September to bull their way to first place in the American League East and into the baseball's October playoffs, where they finally fell to the eventual World Series Champion Kansas City Royals in the AL Championship series.
It was a heady time for long-suffering Blue Jay fans who had not even sniffed the post season since 1993 when the Jays won the second of their back-to-back World Series titles.
Fans flocked to the park, dreams of glory in their hearts. Optimism ruled.
Then came the off-season.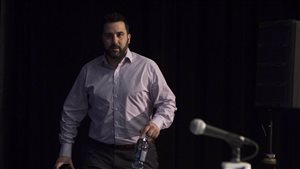 The general manager who put the team together, Alex Anthopoulos, left when new CEO Mark Shipiro informed him he would no longer have final say over baseball matters.
The team then failed to go after the root of all the excitement, left-handed pitcher David Price, causing much consternation among the faithful. Price signed with the division rival Boston Red Sox.
The Jays had the most powerful batting lineup in baseball last season. That lineup remains, but Price's departure leaves a lot of question marks–on the field and with the fans.
For some perspective on last season on what the future holds, RCI spoke with Richard Griffin, the baseball columnist for the Toronto Star.
Griffin spoke by phone from his home in Toronto.
Listen
Editor's note: A full review of the 2015 year in sports in Canada will appear this Sunday.