Canada's crazy climate can wreak havoc with road surfaces, leaving large holes which can damage vehicles and cause accidents. The problem is particularly acute in the province of Quebec where freeze-thaw cycles combine with questionable paving practices to make roads particularly rich in potholes.
Temporary repairs often open up again and there is an on-going search for more permanent solutions. Now, an engineering school with the Quebec University network is going to study using recycled glass in asphalt to try to fill the potholes.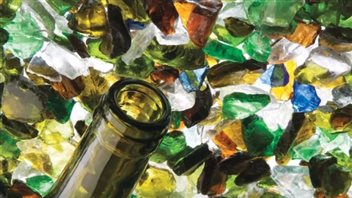 Study to use half of all recycled glass
Researchers will use more than 100,000 tonnes of recycled glass in their study, reports Sarah Leavitt of CBC news. That is half of all the glass which is recycled every year in the province.
Most glass not recycled
This is good news given that people place old glass in recycle boxes but most of it ends up in landfill anyway because the province's main recycling facility closed in 2013.
A researcher told Leavitt that crushed glass may be good insulating material to prevent frost from cracking asphalt.