Your hosts this week, regular team members Lynn, Levon, Marc
Listen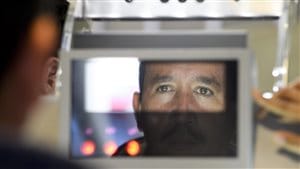 It seems that more and more the idea of "biometric" identification is creeping into our lives.
Biometrics includes things like eye scans, and facial scans, but the technology is rapidly becoming even more sophisticated to recognize people by how they walk.
While fingerprinting has been around for many decades, and is still useful, technology on its way can even take DNA samples from when you press buttons on a keypad such as when entering a PIN (personal identification number) for a credit card transaction or something similar.  Such DNA samples might be used to determine health conditions or predispositions for potential health conditions
All this is becoming a great concern for privacy advocates who worry who will collect and control what is essentially highly personal and potential revealing information.
Lynn spoke to Tom Keenan, a research fellow with the Canadian Global Affairs Institute and author of a book called "Techno Creep".
+++++ ++++++++++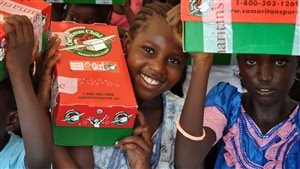 It's a way to give a little bit of help and encouragement to some of the poorest children in the world.
The idea was called "Operation Christmas Child".
It's an idea put into action by a charitable group called Samaritan's Purse. This year they sent out some 730,000 shoeboxes filled with everything from school supplies to toys to hygiene products.
The items were collected by Canadians across the country and organized and distributed by the group
Levon spoke with Frank King, spokesman for Samaritan's Purse
+++++ +++++++++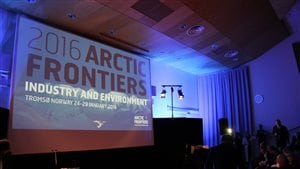 Our reporter Eilis Quinn, who is also the editor of RCI's website Eye on the Arctic, has been in Tromso Norway this week.
She's there to cover the international Arctic Frontiers conference which brings interested parties together to talk about business opportunities and environmental challenges in the Arctic.
In this final report from the meeting she gives her impressions of the conference and what some of the delegates were talking about amongst themselves in the corridors and coffee shops away from the speeches and meetings.
Marc speaks with Eilis.