Canada will unveil its strategy for dealing with the crisis in Syria with a joint statement by Prime Minister Justin Trudeau and the country's defence, foreign affairs and development ministers in Ottawa in the coming days, says International Development Minister Marie-Claude Bibeau.
Speaking via teleconference from London, U.K., where she was attending a new round of Syria Donors Conference, Bibeau pledged that Canada will remain a "significant contributor" to the fund even though she could not give any specifics.
"The reason I didn't announce numbers today is we really want to announce a holistic approach," Bibeau said. "It's important to us to do it all together."
Defence Minister Harjit Sajjan, an Afghan war veteran with significant counterinsurgency experience under his belt, has pointed out repeatedly that dealing with the Syrian crisis and the threat posed by ISIS militants would require the marshalling of the West's military, diplomatic and development resources.
The planned announcement will include new commitments in addition to the money Canada has already pledged, Bibeau said.
"Canada will remain a significant donor in terms of humanitarian assistance, and we will increase our contribution for development and resilience projects."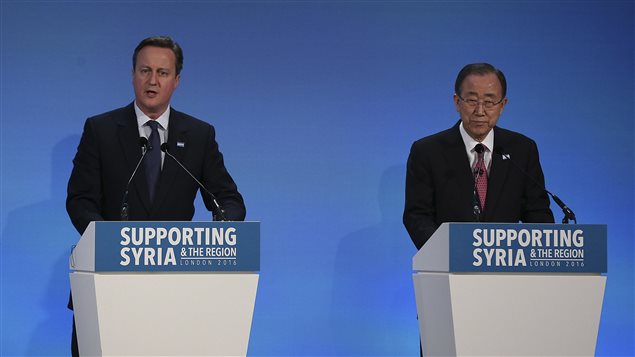 The British, German and Norwegian governments are asking Canada to double its commitment.
Since January 2012, the federal government has pledged $653.5 million in humanitarian assistance and over $233 million to support longer-term development projects in response to the Syria crisis.
Donor nations meeting in London have pledged more than $10 billion to help Syrians affected by the five-year conflict, UK Prime Minister David Cameron announced Thursday.
The Syria Donors Conference brought together representatives from more than 60 countries.
Cameron said at the end of the day-long conference that $6 billion had been pledged for 2016 alone, and a further $5bn over the coming years until 2020.
The United Nations has requested $7.7 billion to fund its agencies working on the ground and in neighbouring countries.
The governments of Turkey, Jordan and Lebanon, which are hosting over four million Syrian refugees, are asking for an additional $1.3 billion.