Big budget Hollywood movies have for years been attracted to Canada, smitten by its natural beauty, its architecture with its blend of European and North American influences, and, of course, Canada's generous film credits.
But equally what has attracted Hollywood producers to places like Montreal, Toronto and Vancouver was not only that it made financial sense, but also that they could find here top-notch talent, people like Erik Goulet.
The part time professor of stop motion animation at Montreal's Concordia University and the founder of the Montreal Stop Motion Film Festival, is one of the people behind The Little Prince.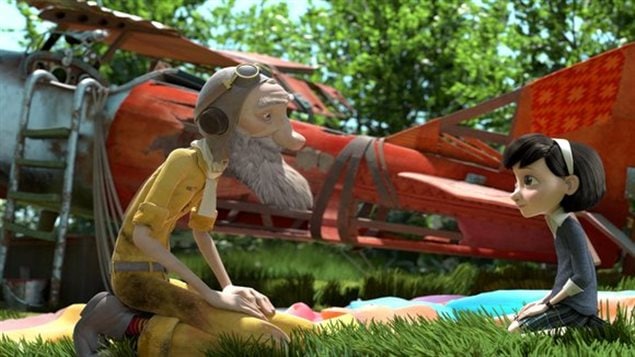 The 3D stop motion French-Canadian co-production directed by American Mark Osborne is loosely based on Antoine Saint-Exupery's classic of the same name.
And Goulet and his team got to work on many of the puppets, building the armatures – the wire skeletons inside the puppets – that allow the puppeteers to manipulate the puppets and bring them to life through the magic of stop motion photography.
"Everybody is going back to things that were made by hand," said Goulet. "Computer animation is really great, we see a lot of it, but people still need to see objects on the screen and they need to know that they are actually real, that you can touch it, you can move it, you can manipulate it. I think it adds to the magic to know that an object, which is not supposed to be moving, you see it come to life on big screen and you know that it's somebody who manipulated that character to give us the performance that we see."
I spoke with Erik Goulet about his role in creating The Little Prince
(click here to listen to the interview with Erik Goulet)
Listen
The film, which opens in theatres in Canada and the U.S. on March 18, stars the voices of Jeff Bridges, Rachel McAdams, Paul Rudd, Marion Cotillard, James Franco, Benicio del Toro, Ricky Gervais, Bud Cort, Paul Giamatti, Riley Osborne, Albert Brooks and Mackenzie Foy.