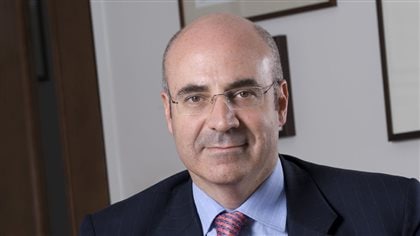 American financier Bill Browder is spending a week in Canada, urging parliamentarians to pass a law to freeze the assets of Russian human rights violators and to bar them from the country.  Browder lobbied the U.S. government and succeeded in getting it to pass such a law called the Magnitsky Act.
The law was named for Russian lawyer, Sergei Magnitsky, who handled a hedge fund run by Browder's Hermitage Capital Management based in Moscow. Browder says he was arrested for "blowing the whistle on a $230-million (U.S.) Russian Government scheme." For almost a year, Magnitsky was tortured and was then beaten to death.
'Bad guys doing bad things'
Browder says those responsible and all Russian abusers of human rights need deterrents. "What this (Magnitsky law) does is it creates a huge deterrent to bad guys doing bad things in Russia because a lot of these bad guys doing bad things do them in Russia so they can then go and enjoy their kleptocracy, their ill-gotten gains in the west.
"And if you close the west to them—you make that a consequence for them doing bad things—it's the first time there's been a consequence and it's a consequence that means something to them."
Listen
Canadians understand, says Browder
Canadian politicians agreed to pass the equivalent of a Magnitsky law, but did not see it through before an election was called in October 2015. Browder now wants to hold them to promises that they would take this action against Russian human rights abusers.
So many Canadians are of Russian, Ukrainian or other eastern European heritage that Browder says they understand the depth of the abuse and would support such legislation.  Canada passing a law would create "serious momentum," he thinks, that would make it easier to convince other western countries to follow suit.
'A very simple question'
Not everyone agrees. The head of Canada's Chamber of Commerce told the Globe and Mail he does not support new sanctions against Russia unless all Western Allies support it. Says Browder "It's a very simple question: Should we allow or should we not allow Russian torturers and murders to come to Canada. It's pretty easy."
'Putin's number one enemy" taking 'a lot of precautions'
Browder himself is facing several charges in Russia and says he has ongoing threats of personal, physical violence.   "I live in a world where I am considered by some to be (Russian President Vladimir) Putin's number one enemy, certainly his number one foreign enemy."
Asked whether he fears for his safety, Browder says "I have to take a lot more precautions than a person who isn't Putin's number one enemy. That's for sure."