This is exciting news for Canadian F1 fans.  There hasn't been a Canadian driver in Formula One in ten years. That may change in the coming years with the announcement that Nicholas Latifi of Toronto Ontario has been signed to the Renault Sport F1 team as a test driver.
The 20-year-old is a known factor in racing circles having competed successfully in karts, Formula 3, Toyota Racing Series, Porsche Carrera Cup and Formula Renault 3.5. and in races in Canada, Italy, Great Britain, New Zealand, USA and Europe.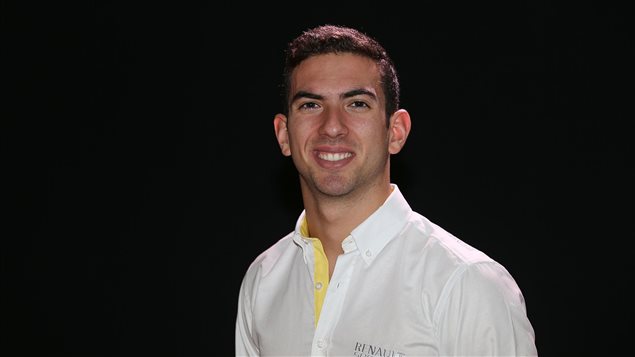 This brought him to the attention of the Renault group who, in addition to his role as test-driver, will place him with the LeMans-based DAMS squad in this season's GP2 Series – the main feeder category into Formula One.
The GP-2 championship supports the FIA Formula One World Championship at 11 events and is contested over 22 races
Renault says they will also be training him towards getting his Super Licence so he can trial in at least one "Free Practice Session" in F1.
Frédéric Vasseur, Renault Sport Racing, Racing Director, welcomed Nicholas to the Renault Sport Formula One Team. He said: "Nicholas is a fast-developing young talent who has competed in a diverse selection of championships in his short career to date. We are excited at the prospect of nurturing him into a Formula One-ready entity at such a dynamic time for the team.
There have been 13 Canadian drivers in F1, most however with limited appearances and not too successful.
The best known however was Gilles Villeneuve. He has often been called one of the best ever Fi drivers with an amazingly daring style and who became an absolute fan favourite.
He was killed in a practice accident in 1982 at the Belgian Grand Prix. Former team-mate Jody Scheckter said of Villeneuve "I will miss Gilles for two reasons. First, he was the fastest driver in the history of motor racing. Second, he was the most genuine man I have ever known."
Later, Gilles son Jacques, would become more successful than is famous father as an F1 driver with several wins between 1998-and before leaving F1 in 2006, including becoming World Champion in 1997.  However, Jacques although well-liked, did not achieve the same level of fan adoration as his father.
additional information-sources