Canadian Prime Minister Justin Trudeau joined a chorus of world leaders to express his solidarity with the Belgian people on Tuesday, after deadly explosions tore through an airport and a metro station in Brussels killing at least 34 people and injuring over 200 people.
"Like all Canadians, I was outraged when I woke up to the news that so many innocent citizens had been killed and injured, shocked and profoundly saddened," Trudeau said in a televised statement. "On behalf of the people of Canada I would like to extend my deepest condolences to the families and friends of those whose lives were stolen today. We would also hope for a fast recovery for those who've been injured in these terrible attacks."
'An act of terror'
What happened in Brussels was an act of terror, Trudeau said.
"This cannot and will not be tolerated," Trudeau said. "Canada strongly condemns these cowardly attacks and stands with Belgium at this most difficult time."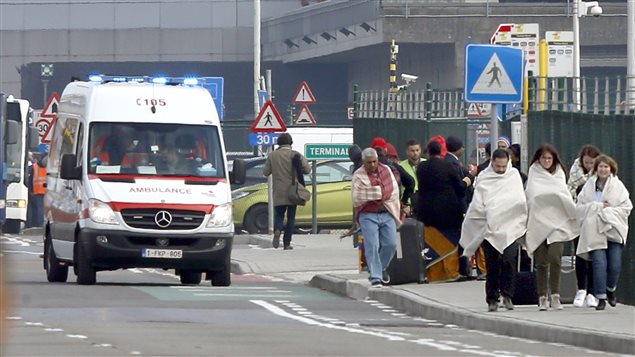 Speaking to reporters on Tuesday morning, Foreign Affairs Minister Stephane Dion described the events as a "black Tuesday in Belgium," and said that his thoughts were with the victims and Canada's allies in Belgium and the rest of Europe.
"Hearing the screams of children in the smoke of the Brussels metro only strengthens our resolve to combat terrorism in all its forms," Dion said. "We join the prime minister in adding our thoughts and deepest sympathies."
Dion and Public Safety Minister Ralph Goodale said there is no indication that Canadians were involved in the explosions, and that terror alert levels remain unchanged in Canada.
"Canada has offered all of our assistance and support," the ministers said in a statement. "We continue to work closely with our international security partners to fight terrorism and to bring those responsible for these horrendous acts to justice. This violence and senseless killing is condemned in the strongest terms by the world."
They also confirmed that Canada's domestic security agency, the Canadian Security Intelligence Service, and the Royal Canadian Mounted police are "fully engaged in this matter."
"Canadians can be assured that when the security and intelligence sector receives a credible threat, they work with the appropriate partners to ensure the safety of our citizens," said the statement.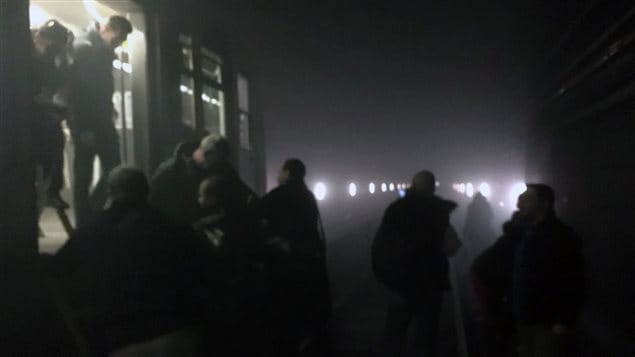 Belgian Health Minister Maggie de Block said 14 people were killed in twin explosions at the Zaventem Airport near Brussels. She said earlier that 81 people were injured in the airport blasts.
A Brussels subway spokesman says 20 people were killed and 55 injured in an explosion at the Maelbeek train station.
The attacks come four days after the capture in Brussels of Salah Abdeslam, the main suspect in the jihadist attacks in Paris on 13 November 2015 that killed 130 people.
ISIS claims responsibility
Meanwhile, the Amaq new agency associated with the so called Islamic State claimed Tuesday afternoon that ISIS militants were responsible for the attacks on Brussels.
A statement by Amaq claimed "Islamic State fighters" opened fire inside the Belgian capital's Zaventen airport before detonating suicide belts, while one suicide attacker targeted the Maelbeek metro station.
The brief report, published first on Amaq's English-language website, said Belgium was targeted as "a country participating in the international coalition against the Islamic State."
With files from the Associated Press and CBC News