There is a vacancy on the Supreme Court of Canada and several lawyers say it should be filled by someone from a visible minority. No indigenous person or other visible minority has ever been appointed to the nine-member bench.
'It's about confidence in the system'
As Canada's population becomes more diverse, it becomes increasingly important to have a court that represents that reality, says Ranjan Agarwal, lawyer and president of the South Asian Bar Association of Toronto. "I think it's about confidence in the justice system."
Listen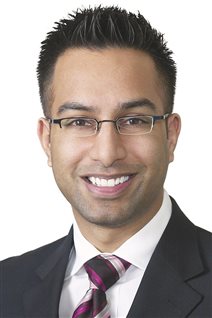 Although Agarwal is convinced Canadian courts are fair, he thinks there is a loss of trust when judges and lawyers do not reflect the diversity of Canadian society.
"A diverse judiciary results in a broader range of perspectives, which is crucial in judicial decision-making," write two other lawyers in an opinion piece in the Toronto Star newspaper.
'Government has not made diversity a priority'
The lack of diversity on the Supreme Court could be blamed on the fact that indigenous people and visible minorities are under-represented at the bar, so fewer have become judges and served long enough to be considered for appointment to the higher courts. But Agarwal says it is also the case that the government has not made diversity at the Supreme Court a priority.
Bilingualism, regional representation present obstacles
Another mitigating factor is the convention that justices of the highest court must represent all the regions of Canada and should be bilingual. Agarwal says these conventions make it difficult to make room for diversity. He argues they are from another era and that judges now have excellent translation tools that make bilingualism unnecessary.
Agarwal calls for more transparency in the judicial appointment process, the release of statistics on who is applying to become a judge and what the criteria are, and for the appointment of younger lawyers.