In decision making the heart and the head have often been in conflict, in literature anyway.
But now it seems they are not only not in conflict, but new research shows those who have a variable heartbeat, may be wiser in decision making.
Igor Grossmann (PhD) is an assistant professor of psychology at the University of Waterloo in Ontario and lead author of the research.
Listen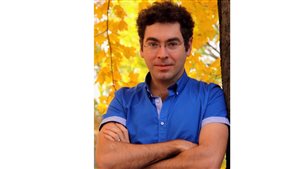 The study  in conjunction with colleagues at the Australian Catholic University was published  this month in the scientific journal Frontiers of Behavioural Neuroscience under the title, A Heart and A Mind: Self-distancing Facilitates the Association Between Heart Rate Variability, and Wise Reasoning
Basically it boils down a discovery that those with a higher rate of heart rate variability, tend to make wiser judgements.
As to what constitutes wise reasoning,  philosophers and cognitive scientists tend to define it as the ability to recognize the limits of one's knowledge, to be aware of the varied contexts of life and how they may unfold over time, to acknowledge others' points of view, and to seek reconciliation of opposing viewpoints.
This was demonstrated when subjects in the experiment were asked to analyze problem scenarios presented to them in the experiment. Those with variable heart rates made what were deemed better analyses of situations,
"Our research shows that wise reasoning is not exclusively a function of the mind and cognitive ability," says Prof. Grossmann. "We found that people who have greater heart rate variability and who are able to think about social problems from a distanced viewpoint demonstrate a greater capacity for wise reasoning".
As Professor Grossmann noted, the "wiser" decisions showed up only when subjects were asked to distance themselves from a proposed problem situation by thinking about it from a third person perspective.  Interestingly, there was no corresponding connection between heart rate and cognitive reasoning when thinking about the problem in the first person.
Professor Grossmann says, "We already knew that people with greater variation in their heart rate show superior performance in the brain's executive functioning such as working memory". However that does not necessarily mean they make wise decisions.  "To channel their cognitive abilities for wiser judgement, people with greater heart rate variability first need to overcome their egocentric viewpoints", he adds.
This study involves a new area of research in the connection between physiology and cognitive research, and as professor Grossmann notes, it opens up many new questions and future research avenues which he hopes to continue to explore.