Nearly a century after Swedish explorer and fur trader Petter Norberg left his homeland for a life of adventure in Canada's Arctic, his descendants finally reunited in Kugluktuk, Nunavut this week.
Former Nunavut Commissioner Edna Elias, the great-grand-daughter of Petter Norberg, and Fredrik Norberg of Sweden, Petter's great-grand-nephew, met in the tiny Inuit hamlet on the shores of Coronation Gulf in western Nunavut thanks to the efforts of Eva Wunderman.
(click to listen to the full interview with Eva Wunderman)
Listen
The Vancouver-based filmmaker is working on a documentary tracing Elias's Swedish roots and Norberg's journey to understand his great-grand-uncle's experiences in the Western Canadian Arctic.
Speaking on the phone from Kugluktuk, where she was filming this week, Wunderman, who came to Canada from Sweden, said she first heard about Petter Norberg from a Swedish author who wrote a short book about his fascinating life.
Petter Norberg left Sweden in the late 1800s in search of gold. His travels brought him to the Western Arctic where he married a Gwitchin woman and had children, became the second person in history to sail the Northwest Passage in a single vessel, established the northernmost Hudson's Bay trading post of its time, discovered some remains of Franklin's expedition and helped rescue Knud Rasmussen and the Danish Fifth Thule Expedition.
He eventually disappeared during a canoe trip up the Coppermine River.
"After reading about all he did, I thought this really is a story that should be told," Wunderman said.
Later she found out that Petter's great-grand-daughter is Elias, who at the time was the Commissioner of Nunavut, the official representative of the Government of Canada in the territory.
"When I contacted her, she told it was on her bucket list to trace her Swedish ancestors," Wunderman said. "And then all of a sudden, I get a phone call from a Fredrik Norberg and he happens to be the great-grand-son of Petter's brother who stayed in Sweden, and he is now writing a novel based on Petter's life. So, all of a sudden I had this whole story coming to me."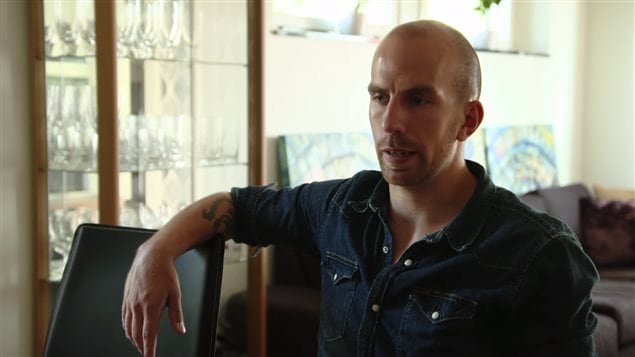 She flew to Kugluktuk in August last year to do more research and meet Elias and she set up a first meeting between her and Norberg over Skype, Wunderman said.
Elias invited Norberg, who wanted to experience first hand some of the things Petter would have done in the Arctic, to come to Canada.
"They certainly had a lot of experiences that I think isn't too different from what Petter would have done: seal hunting and fishing," Wunderman said.
And on Thursday they went to the Bloody Falls on the Coppermine River, the spot where Petter's canoe was found, Wunderman said.
"It was very emotional and a beautiful trip," Wunderman said.
The trip to the Canadian Arctic was an eye-opener for Norberg, Wunderman said.
"He didn't realize how cold (it was) and how it could have been (for Petter Norberg)," Wunderman said. "Now of course they have modern clothing that is easier maybe, but the chill factor when you're out in the wind fishing and being stranded… that people still live more or less in the same way with their fishing and hunting and a very closed community where everything has to be flown in."
Elias, on the other hand, discovered that her great-grand-father had been sold by his parents as a farmhand, Wunderman said.
"It was really emotional and it really touched her to tears," Wunderman said.
Wunderman said she is fascinated how the decisions of two brothers to live radically different lives have changed the lives of their descendants.
"It's an interesting study to see what it would have been like if Petter had just stayed in Sweden," Wunderman said. "Nothing of would have ever happened."
Wunderman says that she expects to finish work on the film by the end of 2016.