He might be a lame-duck president by the time he arrives in Ottawa but Barak Obama is planning to address the Parliament this summer.
CBC News is reporting that White House and Canadian officials are eyeing June 29 or 30 as the date for Obama's address to a joint session of Parliament. Which means parliamentarians will also have to postpone their summer vacation to hear Obama's speech, as the House of Commons was expected to rise for summer break on June 23.
The outgoing U.S. president had promised to visit Canada during Prime Minister Justin Trudeau's trip to Washington in March for a state dinner. The last U.S. president to address a joint session of Parliament was Bill Clinton in 1995.
Three amigos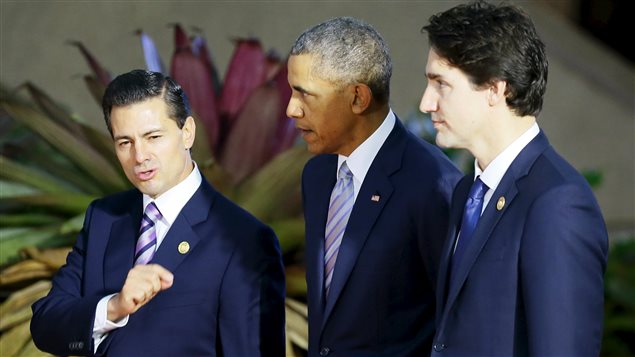 And after a long delay, Mexican President Enrique Pena Nieto is also expected to be in Ottawa for a Three Amigos summit that will immediately precede Obama's address.
Governor General David Johnston, the Queen's representative in Canada, will host Nieto at an official state dinner, which will be followed by an event in his honour at the National Art Gallery in Ottawa.
The meeting between Obama, Pena Nieto and Trudeau would be the first between three North American leaders in more than 2½ years.
Former prime minister Stephen Harper postponed the last North American leaders summit in January 2015 as relations with Washington soured over the Keystone XL pipeline, food labelling and a range of other issues.
Pena Nieto's visit to Ottawa depends on whether Canada will rescind its requirement that all Mexican visitors have a visa. The controversial measure by the Harper government in 2009 to curb bogus asylum claims has become a major irritant in relations between the smaller North American countries that used to be able to count on each other's support to balance the overwhelming U.S. power.
With files from CBC News