University sports in Canada will soon be seeking an steep upgrade in its public profile.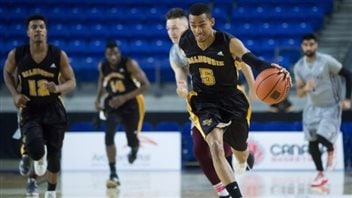 There are currently 12,000 athletes and 700 coaches at 56 schools across the country.
Most are terrific athletes, and Canadian Interuniversity Sports, the organization that oversees their competitions, wants to get their stories out.
How exactly remains to be seen, but delegates to the CIS annual general meeting this week in Toronto got the message loud and clear.
It came from Graham Brown, CIS's new CEO.
"There's going to be a complete rethink around university sport in Canada," Brown said. "There's going to be a real push."
One of the CIS delegates bullish on the idea is Glen Grunwald, the athletic director at Hamilton's McMaster University.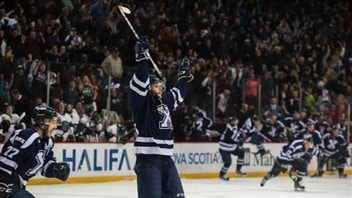 Grunwald knows sports–and marketing–from top to bottom
A U.S. high school All-America basketball player in Illinois, he went on to captain of the Indiana University team that won the U.S. national title in 1981.
After Injuries prevented him from going pro, Grunwald graduated law school, earned and MBA and then worked for four National Basketball Association teams, serving as general manager of the Toronto Raptors and New York Knickbockers.
He later became the president and CEO of the Toronto Board of Trade, the largest local business organization in Canada.
In August, 2014, he was named director of athletics at McMaster.
He spoke by phone from Toronto following the CIS's annual general meeting on Thursday.
Listen