Canada's largest conservation group has acquired and will protect 850 hectares forest, river frontage and salmon pools in the world-famous Miramichi River System. The Miramichi is the number one producer of Atlantic salmon in North America and people travel great distances to fish there.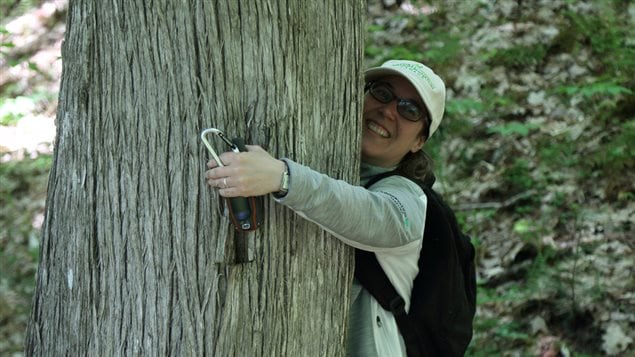 'A pretty big win for conservation'
"That waterfront includes eight salmon pools, two of which are the only cold water holding pools along the entire length of the Bartholomew River. So (it's) a pretty important site within the Miramichi watershed for salmon and a pretty big win for conservation here in (the eastern province of) New Brunswick," says Paula Noel, New Brunswick program director with the Nature Conservancy of Canada (NCC).
Listen
Land sold way below market value
The land was sold to the conservancy at 40 per cent lower than market value by the owners, the Faulkner couple and the Fox couple. It has been named the Foxner Nature Reserve in their honour.
The land was purchased with money from private donations, the provincial and federal governments, and a $100,000 donation from the former premier of the province Frank McKenna who himself likes to fish salmon.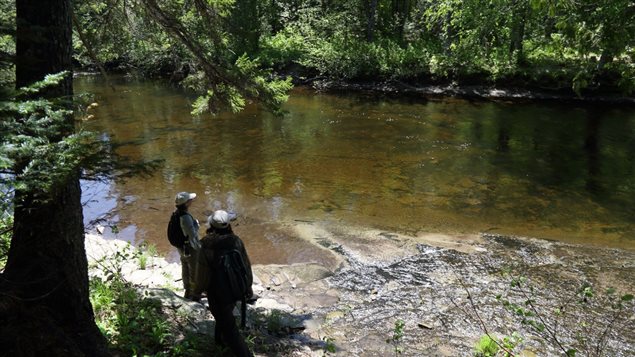 'Experience the great wilderness this country has to offer.'
This and other NCC nature reserves are open to the public. No infrastructure will be built in Foxner but there are paths and old roads that people can use. "We encourage people to come and visit them and experience them," says Noel.
"We're protecting them for the wildlife, for the biodiversity that's there first and foremost. But we're also protecting them for all Canadians to be able to connect with nature, to get outside and to experience the great wilderness that this country has to offer."
NCC – New Brunswick – Foxner Nature Reserve/Bartholomew River from Mike Dembeck on Vimeo.