Canadian children are back at school this week and many of them are taking cellphones with them. A 2015 study by MediaSmarts, a group that promotes digital literacy, suggests that almost 60 per cent of students in grades four through 11 (ages nine to 17) have cellphones and 10 per cent more have access to them.
To break it down, half of grade four students and almost 90 per cent of grade 11 students have mobile phones. Although the study did not sample younger children, MediaSmarts' Matthew Johnson says it seems likely that at least a significant number have or have access to a cellphone.
Listen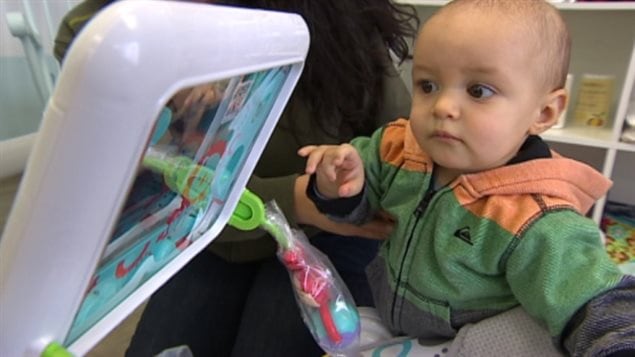 Later is better, say doctors
"We…recommend that network technology is something that should be introduced later, particularly not given to very young children," he says. "But what's really more important that the age is that you have an understanding of your own kids and whether they're mature enough to handle a cellphone and particularly, a smart phone."
Johnson says it's important for parents to discuss rules on the use of electronic devices with their children and that parents monitor what they do. "So, you're helping them to decide what to consumer, what to do and how to behave."
The Canadian Paediatric Society says children under two should spend no time in front of screens because it "negatively impacts aspects of cognitive and psychosocial development."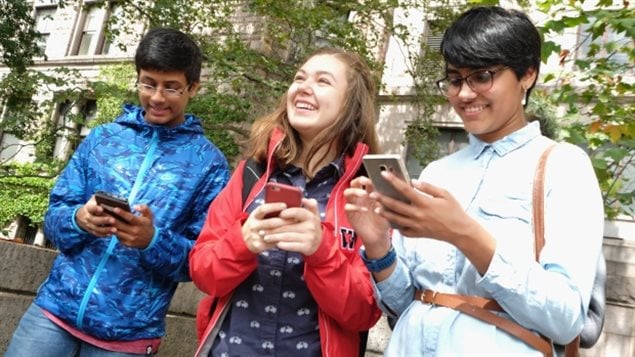 Teens pressured to sleep with phones
As for older children, Johnson says the MediaSmarts study found that teens often sleep with their mobile phones on their pillows because they are afraid of missing something. This interrupts their sleep which is bad for the developing brain and is stressful.
Phones in the classroom can be good in schools where there is not up-to-date access to technology, says Johnson, but it should be guided by teachers who have been trained. He notes that in Canada it is the older teachers who are more open to this, perhaps because they are confident in their knowledge of the curriculum and they are better able to control disruption.
Kids need balance, skills
"Cellphones and kids are here…Kids are using them younger and younger," he says quoting a U.S. study that showed the average age children started using mobiles was 10, down from 12 just a few years ago.
"That doesn't mean parents need to give up and it doesn't mean that you need to give your toddler a cellphone today. It's still a good idea to wait as long as you think makes sense…
"We need to be looking at ways to make sure that kids early on develop skills and habits to live a balance life with technology…
"We need to be teaching how to use these tools effectively, how to use them ethically."