Canada's privacy commissioner says the government has not properly assessed the impacts on citizens' privacy since it passed its sweeping anti-terrorist law incorporating Bill C-51. In his annual report, Commissioner Daniel Therrien expressed surprise that many government agencies did not examine how new information-sharing powers would affect privacy.
Private information shared among departments
For example, citizens who apply for a health card or driver's license must provide information that might then be shared with as many as 17 government departments.
Therrien also flagged the collection of metadata that had been shared with international security partners without "being properly minimized." While the minister of defence subsequently announced that until further notice the Communications Security Establishment would no longer share certain metadata with partners, Therrien asked how such a situation could arise in the first place.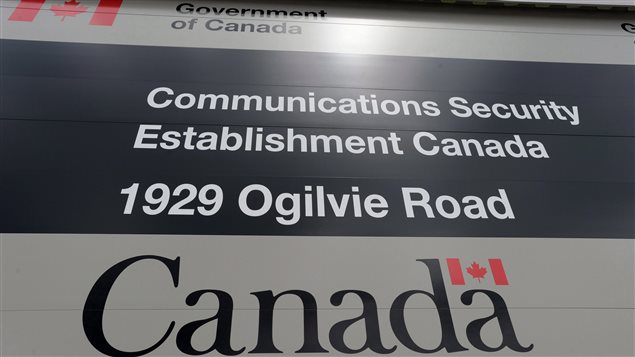 'Extreme surveillance powers'
The advocacy group OpenMedia welcomed the privacy commissioner's report. Its communications manager David Christopher said law C-51 is such a threat to privacy that it should be thrown out in its entirety.
"It effectively gives the government the power to zoom in on any law-abiding citizen and paint a really detailed picture of their private life. I think for the vast majority of Canadians that's just going way too far. And those kind of extreme surveillance powers really have no place in a healthy democracy like Canada's," he said."
Listen
Public consultations called too narrow
Christopher is reassured that the government will hold public consultations on national security and OpenMedia plans to make its concerns known.
The privacy commissioner however has reservations about the consultations: "The scope of these consultations is too narrow. They don't appear to be looking at key privacy concerns related to Bill C-51 such as the inadequate legal standards which allow for excessive information-sharing," said Therrien in a news release.
He added he was troubled by the tone of the government's discussion paper: "It focuses heavily on challenges for law enforcement and national security agencies, which doesn't present the full picture. Canadians should also hear about the impact of certain surveillance measures on democratic rights and privacy."