Many people around the world will at least have heard of the separatist movement in the province of Quebec. It's a movement that says, Quebec is different than Canada and so should travel its own path as a separate country.
But how different are Quebeckers from mosly Anglophone Canada? A new 192-pg book looks at who Francophone Quebecers are and their attitudes towards themselves and  others.
Leger Research is the  largest Canadian-owned polling, research and strategic marketing firm in the country. It was founded by Jean-Marc Leger and his father, a former cabinet minister with the separatist Parti Quebecois. is one of Canada's most experienced pollsters. He used that experience to look at the attitudes of Quebeckers when compared to "Canadians".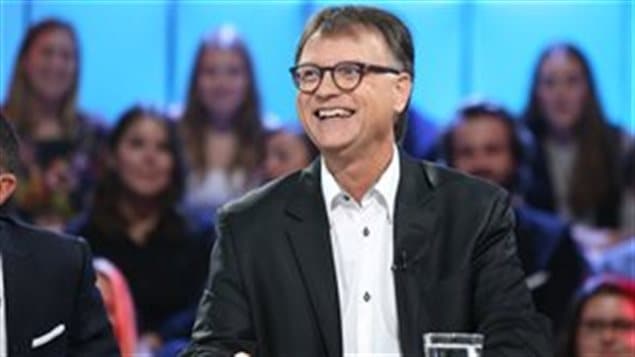 It was co-written with journalist Pierre Duhamel and business scholar Jacques Nantel using surveys, interviews with provincial leaders, and measuring reactions to 400 key words.
In the end, they came up with seven words that generalize the French Quebec psyche: non-commital, easygoing, joie de vivre, victim, villagers, creative, and proud.
The "victim" attitude was one that irritated many Francophone Quebecers especially on local talk shows. "If a youth doesn't succeed, we say it's the teacher's fault," Léger said. "If things are going bad in Canada, it's the fault of the English and federalism. It's always someone else's fault."
It is a look at the Francophone mentality that only a respected Francophone could get away with.  Quoted in the Montreal Gazette newspaper he said,  "I am saying out loud what people know deep in their mind," Léger said. "It's a portrait that is provocative and abrasive and only a Quebecer could have written this. An English person writing the same things that I wrote would have been crucified."
"Many Quebeckers are unfaithful, stressed out, lack resources, wash inadequately, work unexceptionally, and live badly – but are happy," he writes.  In fact apparently happier than English Canadians, and 76 percent believe "having pleasure" is more important than "being responsible". This compares to 53 percent in English Canada.
He says that surprisingly 71 percent of English Canada, and French Quebecers attitudes overlap, but there are certainly some differences beyond that.
He notes that Quebec's English minority fits somewhere in the middle between Francophone Quebecers, and English Canada.
It is interesting to note some rather different takes on the title in the two languages as well, something that very few have remarked on, including words like "differences" and "us" and "unique people" which seem to indicate a clear difference in perceived audiences and their respective attitudes.
In English the book/study is called Cracking the Quebec Code: The 7 keys to understanding Quebecers.
In French it is "Le Code Québec: Les sept différences qui font de nous un peuple unique au monde" which translates loosely as "the 7 differences which make us a unique people in the world"
Additional information-sources