Girls between five and 14 years old spend disproportionally more time on unpaid household chores and collecting water and firewood than boys their age, says a new report released by the United Nations children's agency.
Globally girls aged five to 14 spend 550 million hours a day on household chores, which is 40 per cent more time, or 160 million hours a day more than boys of the same age, said Claudia Cappa, the lead author of the UNICEF report released ahead of International Day of the Girl on Oct. 11. There are 1.1 billion girls under the age of 18 in the world today.
The report, entitled Harnessing the Power of Data for Girls: Taking stock and looking ahead to 2030, is the first global estimate where researchers were able to quantify not only the total amount of time that girls spend on household chores as cooking, cleaning, caring for family members and collecting water and firewood, but also the difference vis-à-vis boys, Cappa said.
(click to listen to the interview with Claudia Cappa)
Listen
The data show that the disproportionate burden of domestic work begins early, with girls between five and nine years old spending 30 per cent more time, or 40 million more hours a day, on household chores than boys their age. The numbers rise as girls get older, with 10 to 14 year olds spending 50 per cent more time, or 120 million more hours each day, according to the report.
It's not like boys sit around idle: most boys are engaged in economic activities of their families and households, Cappa said.
"They are engaged in farming, they are engaged in other productive work," Cappa said. "But there is indeed a difference between performing household chores and performing economic activities."
There is very little value that is attributed to household chores compared to economic activities performed by boys, she said.
"So the contribution of girls is less visible but also less valuable," Cappa said. "And it has lasting effects on the girls' self-esteem and their sense of self-worth, because girls are educated into thinking that their role is essentially the role of wife and therefor they grow up thinking that this is what is expected of them when they become women."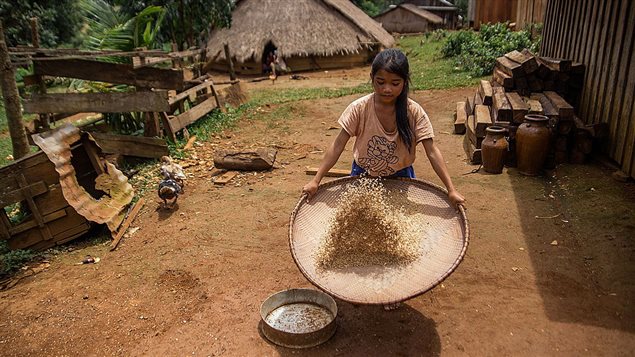 This unequal distribution of labour among children also perpetuates gender stereotypes and the double-burden on women and girls across generations, the report said.
Time spent on chores limits the girls' time to study and do homework, play, socialize with friends, and simply enjoy their childhood and dream about a different future, Cappa said.
In some countries, collecting firewood or fetching water puts girls at risk of sexual violence, Cappa said.
"We have evidence of girls being raped on their way back and from collecting water for instance," Cappa said. "So the response is to make sure that girls are able spend their time otherwise but also that infrastructure is in place that girls and women do not have to travel long distances to access water."
While girls do more household chores than boys in most regions of the world, the problem is especially acute in South Asia, the Middle East and North Africa, where girls spend nearly double the amount of time on household chores compared to boys, Cappa said.
There is no data to compare the difference in time spent on household chores between boys and girls in Canada, Cappa said. Canada does not participate in UNICEF's household data collection efforts, she said.