For years, decades in fact, small and medium sized newspapers have been closing their doors while radio and TV stations have also been reducing their journalist staff.
In many cases this is because the operations have been bought by bigger companies who merge journalist staff, resulting in job losses. In other cases, the operations are simply no longer profitable, also resulting in job losses.
But job loss is only part of the issue.
Ian Gill is a longtime journalist, now president of Discourse Media, and author of No News is bad news- Canada's media collapse and what comes next.
Listen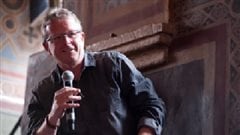 Gill's company, Discourse Media, bills itself as "an independent media company that produces and enables in-depth journalism projects about complex issues".
This independence and in-depth journalism he says are two things that are lacking more and more in Canadian journalism.
With consolidation and closures, Gill says, the diversity of coverage of stories and viewpoints of national and international scope is lost. Also lost are many important local stories such as discussions, spending, bylaws etc at the municipal level which affects people on the local level.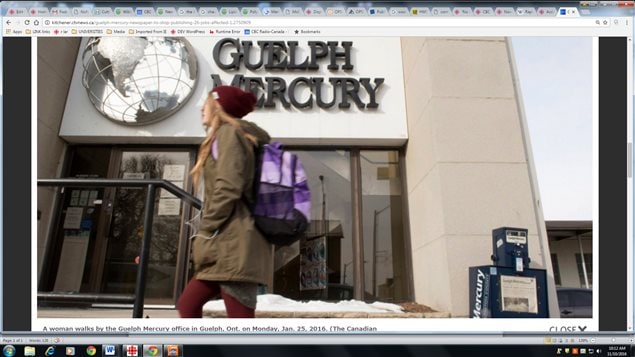 Journalism has always been considered a pillar of democracy, and in Canada with the decline in journalists and news outlets, that represents a similar decline in society's access, participation, and knowledge of democracy and its proceedings.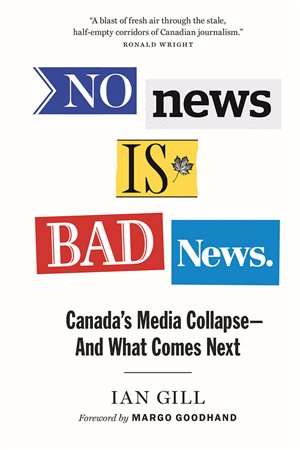 Several papers and magazines, even radio and TV have moved to digital platforms. While he says digital does have some advantages, it tends not to be of the same in-depth long-form coverage that was formerly provided by fully staffed newsrooms.
He also wonders about the depth of understanding one gets from digital platforms versus traditional ones like newspapers, magazines, and even radio and TV.
More conversation comes in part-2.