Devastation caused by Hurricane Matthew in Haiti is worse in some places than the deadly earthquake that struck the Caribbean nation six years ago, says a Canadian aid worker.
Yet despite pledges of international assistance, aid has been slow in coming and Haiti, the poorest nation in the Americas, has had to rely on its own very limited resources to rebuild its devastated towns and villages, said Laura Sewell, a Canadian who works for the international charity CARE in Haiti.
"The places in the southwest are absolutely destroyed," Sewell said, speaking on the phone from Port-au-Prince where she's coordinating CARE's response to the disaster. "There are some places – where we hear from our field staff – where there were a hundred houses and two houses are standing now."
(click to listen to the full interview with Laura Sewell)
Listen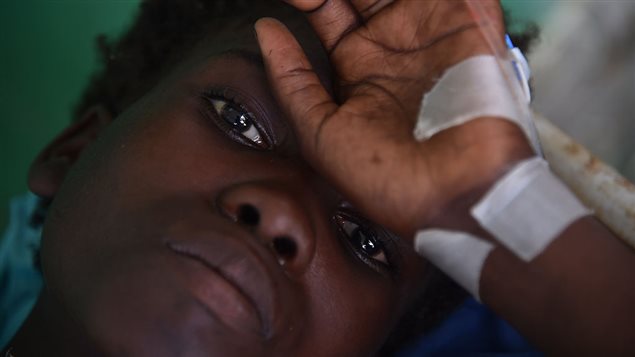 Over 1,000 people died and several hundred thousand are now in dire straits facing a growing cholera outbreak.
Tens of thousands of homes were obliterated and widespread power outages are leaving people with few resources.
"Right now, organizations are working to really make sure that people are getting the first immediate help that they need after a huge disaster like this," Sewell said.
Aid groups are trying to help with water and sanitation needs to try to stop the spread of the latest outbreak of cholera brought in by Guatemalan UN peacekeepers after the 2010 earthquake.
"The next step will be to help people move back into their houses," she said. "People are going to need some materials to start rebuilding."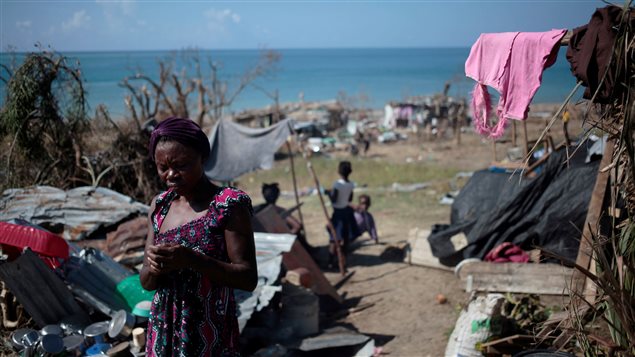 One of the big lessons learned from the response to the 2010 earthquake is increased coordination with Haitian authorities, Sewell said.
"The government is trying to be very much involved in all the coordination groups and take the lead in determining places where aid can be delivered," Sewell said.
Another important lesson from 2010 is the speed of the response, she said.
"Speed is something very important for people who are in a situation where everything in their lives has been completely devastated," Sewell said. "So, we're trying hard to make sure that we're using local resources as much as possible, instead of importing things, that we use local markets, that we procure locally to make sure that things can get here quickly and they are the kind of things that people already know and can use easily."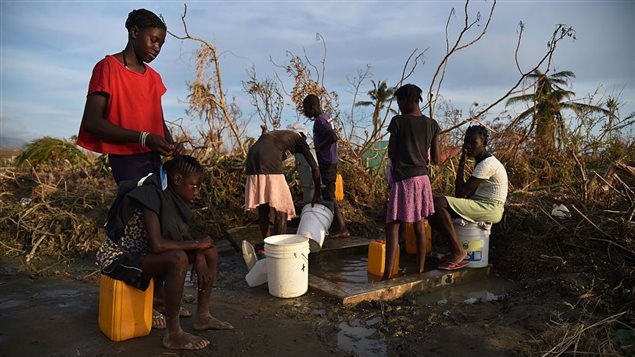 The Canadian government has dispatched Canadian Disaster Assessment Team (CDAT) to Haiti, and has set aside up to $3 million as an initial humanitarian response for Haiti and other countries in the region affected by Hurricane Matthew.
The government of Prime Minister Justin Trudeau is expected to announce additional humanitarian assistance funding in response to the impact of Hurricane Matthew in Haiti on Friday, officials at Global Affairs Canada said.