A 49-year-old Canadian nurse is facing eight murder charges in the deaths of elderly patients at two nursing homes in southwestern Ontario, provincial police said Tuesday.
Police arrested Elizabeth Tracy Mae Wettlaufer late Monday evening and charged her with eight counts of first-degree murder, police said during a Tuesday morning news conference in Woodstock, about 140 km southwest of Toronto.
Wettlaufer appeared in court in Woodstock on Tuesday morning and has been remanded in custody, said Woodstock Police Chief William Renton.
Police said the homicides occurred at nursing homes in Woodstock and London, Ontario, between 2007 and 2014.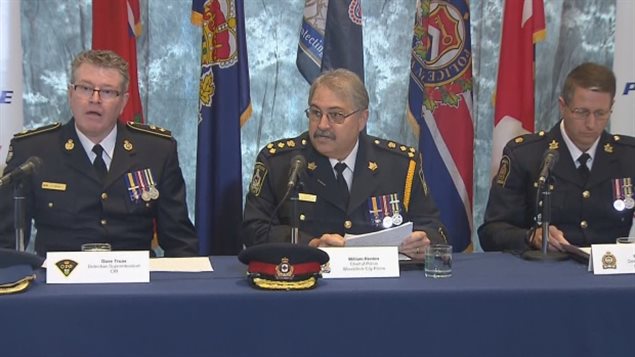 Seven of the victims were killed at the Caressant Care Nursing and Retirement Home in Woodstock, and one person was killed at the Meadow Park facility in London, about 190 km southwest of Toronto, Renton said.
The victims were between the ages of 75 and 96. Police would not say how the victims died, except that seven were administered a fatal dose of a drug.
Renton told reporters that the investigation began on Sept. 29, after police were tipped off that a nurse was involved in the murders of eight patients in two long-term care facilities in Woodstock and London.
While the police investigation is ongoing, authorities are confident that all the victims have been identified, Renton said.
Eight murder charges are the most brought against any individual in Ontario since eight men were killed in a gangland execution in 2006, according to Renton.
With files from CBC News