Baseball's World Series got underway Tuesday in Cleveland, Ohio.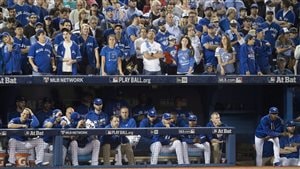 Not, as so many Canadians had hoped, in Toronto.
Cleveland's team, the Indians, steamrolled the Blue Jays in the American League Championship series, winning the right to face everybody's underdogs, the Chicago Cubs, who have not won the Series since 1908, or even been there since 1945.
Cleveland, it should be noted, has not won the best-of-seven event since 1948 or been to the final since 1997, four years after the Jays won the second of their back-to-back titles.
Richard Griffin is the Toronto Star's award-winning baseball columnist.
He spoke with RCI often during the past season and he joined me from Cleveland to talk about the Jays, their fans and this year's World Series.
Listen