Many international fans will remember with fondness, the late Canadian F1 star, Gilles Villeneuve, one of the most popular and exciting drivers of his time.
Another young Canadian may now be set to take up Villeneuve's mantel.
Only 17, with his 18th approaching in a few days, Lance Stroll of Mont Tremblant, north of Montreal, has been leading the F3 circuit this year.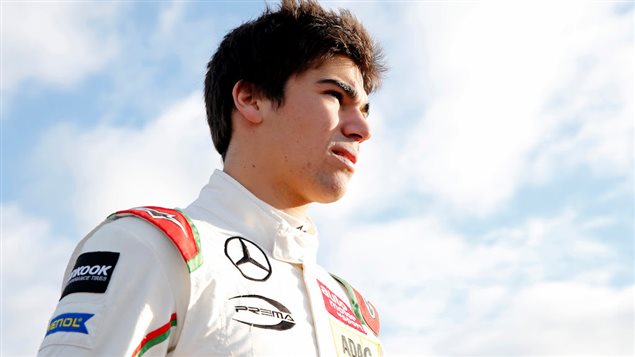 Far ahead of any of his F3 rivals, he  had 14 wins in the 30 race season, with an amazing 185 points ahead of his nearest rival.
He is the first driver from North America to ever win the prestigious Euro F3 title and is the youngest ever F3 Euro Series & FIA Formula 3 European Championship winner.
Stroll, now Geneva-based, was joined the Williams Formula One Development driver  programme last year and has been practicing in a 2014 FI car, and in the Williams simulators. He has impressed the Williams team with his skill and dedication.
With his championship he now has enough points on his superlicence to be eligible for F1 next year.
His billionaire father Lawrence was quoted in a Montreal newspaper saying, "Lance will be in F1 next year . It's a great challenge..I am convinced he will be successful there"
It is expected the Williams team will make an announcement in a few days, that the young Canadian will join their team as a replacement for Felipe Massa, set to retire and not return in 2017.
It will be a challenge for the still very young Canadian in terms of physical strength and endurance as new rules allowing wider tires meaning cornering forces will be greater than previous seasons.