When it comes to deciphering what Donald Trump's presidency would mean for the circumpolar world, his policy priorities in the Arctic are a "riddle, wrapped in a mystery, inside an enigma," say Canadian experts.
The famous 1939 quote by Winston Churchill describing the West's bewilderment over Stalin's foreign policy at the start of World War II accurately describes the state of bafflement that reigns over policy makers and experts, not only in Canada but around the world, following Donald Trump's stunning upset victory.
"We have no clear indication of any future direction," said Michael Byers, Canada Research Chair in Global Politics and International Law at the University of British Columbia.
"The one element that relates directly to the Arctic is his view on climate change and obviously that will cause some real problems if he proceeds to dismantle U.S. climate change policy."
(click to listen to the full interview with Michael Byers)
Listen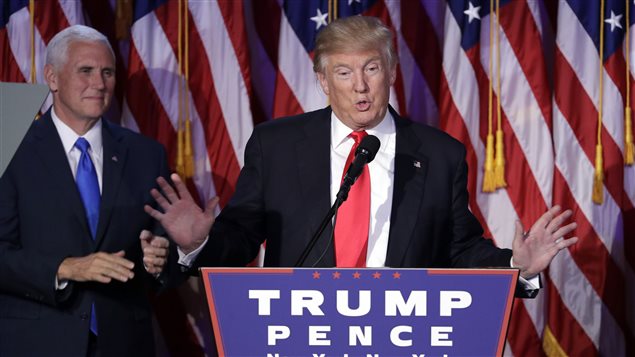 The U.S. president-elect, a self-described climate change sceptic, has vowed to withdraw from Paris Agreements on climate change and reverse all of President Barack Obama's Arctic policies, including measures outlined in U.S.-Canada Joint Statement on Climate, Energy, and Arctic Leadership issued by Obama and Prime Minister Justin Trudeau in March 2016.
"If Mr. Trump really is a climate change denier and he proceeds to dismantle climate change policy, of course it would have a major impact," Byers said. "The costs and the damage caused by runaway climate change would be severe and if Mr. Trump is serious about his position on climate change that's bad for the entire world and, especially, for the Arctic."
But we don't know for sure that that is actually how Trump will govern, Byers said.
"Having watched Mr. Trump very closely the last couple of years, I am not convinced that he will follow the direction that he set out in the campaign," Byers said. "This is someone whose personal positions over the years have changed many times."
Byers said he doesn't even know for sure that Trump is a climate change denier.
"I think we need to wait and see how this man governs after January 20th, after the inauguration," Byers said.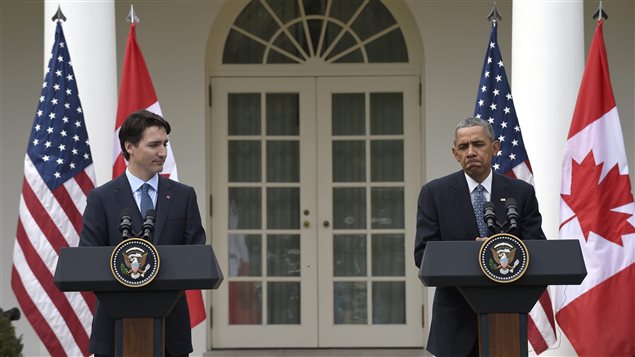 Other Arctic watchers are also adopting this wait-and-see attitude.
Jim Stotts, president of the Inuit Circumpolar Council of Alaska, told Alaska Dispatch News he wants to "let the dust settle" before making any major pronouncements about the election's effects.
"Personally, I'm not happy with the results. However, I feel I shouldn't speculate about the future without some facts and specifics. I think most everyone is running on raw emotion at this time, I'm not one of those. Time will tell which way U.S. Arctic policy turns or not. I have a feeling we will know soon enough," Stotts told Alaska Dispatch News.
Nevertheless, the U.S. election results introduce a massive amount of uncertainty into world politics and into Canada-U.S. relations, said Byers whose research focuses on issues of Arctic sovereignty, climate change, the law of the sea, and Canadian foreign and defence policy.
"Mr. Trump has no experience in governing, he does not bring an experienced foreign policy team into government, and his statements on foreign policy have been inconsistent and don't reflect any developed foreign policy platform," Byers said. "He really is a mystery when it comes to foreign policy."
Because Trump doesn't seem to have a well-developed plan on foreign policy, it makes it very difficult for other countries to begin their own planning in terms of how to work with the United States, Byers said.
"For instance, what I think is happening in Ottawa right now among the policy planning groups working in the Canadian government is essentially everyone hitting the brakes, everyone stopping the direction of Canadian foreign policy development while they wait for the next six months to see what direction the new administration will actually take," Byers said.
Still, Byers said he believes Trump will very soon discover that the reality of governance is very different from the campaign trail.