Authorities in Canada and Ireland are trying to track down the owner of a mysterious houseboat that has washed up on an Irish beach.
The Irish coastguard was alerted by a member of the public who spotted the abandoned craft after it washed ashore on Cross Beach, in County Mayo in the west of Ireland.
The caravan-sized vessel fitted with solar panels is believed to have been built by environmental activist Rick Small of Thunder Bay, Ontario.
"I, Rick Small, donate this structure to a homeless youth to give them a better life that Newfoundlanders choose not to do! No rent, no mortgage, no hydro," says a note scribbled on the panel inside the structure.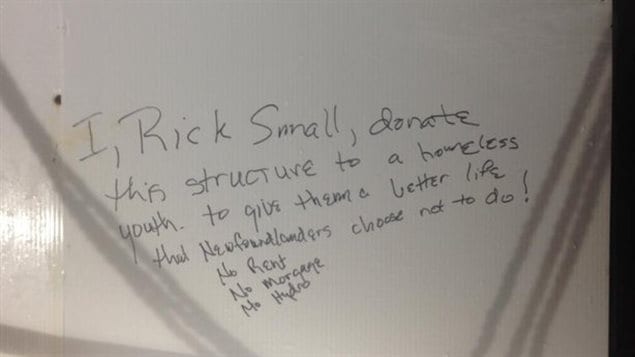 It was unclear whether someone abandoned the vessel in Ireland or if the craft crossed the ocean under its own power with no pilot on board.
Small gained attention in Canada in 2015, after he completed a 7,000-kilometre journey across Canada – from the Pacific province of British Columbia to the Atlantic province of Newfoundland – on a three-wheeled bicycle that he had outfitted with solar panels.
Irish coastguard officials have secured the unusual vessel from drifting back out and have contacted their counterparts in Canada.
It is unclear how long the vessel had been at sea.
Timothy LeGrow of Conception Bay, Newfoundland, told RCI he saw a vessel that fit the description of the one found in Ireland in a marine pond near his home late last September.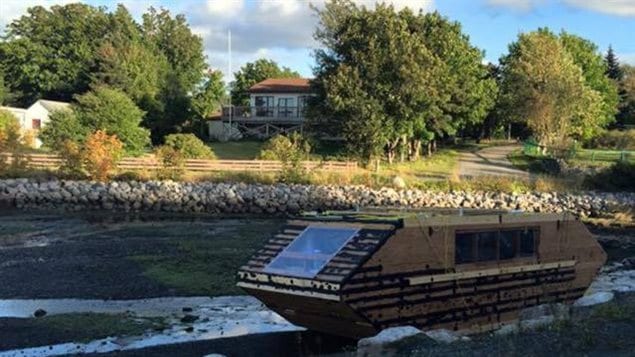 LeGrow, an avid sailor himself, said he talked to Small to find out whether he needed any help.
Small told him that wanted to sail his boat across the Atlantic.
The craft was equipped with two small electric motors in the back powered by solar panels, LeGrow said.
"The boats steering system was only a piece of plywood bolted to a PVC pipe," LeGrow said. "And the motors barely had enough power to move against the current in the pond."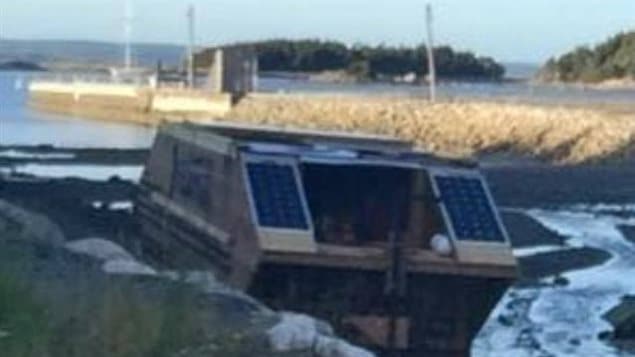 Small had to use a long piece of construction lumber to push his way out because the current was stopping the boat from leaving the pond, LeGrow said.
"I never saw him again after that," LeGrow said.
However, residents of Newfoundland kept reporting sightings of the boathouse as late as September of this year. The Canadian Coast Guard in St John's, Newfoundland, even issued a notice for an abandoned craft to warn mariners of a potential hazard and locate the craft's owner.
The vessel has now been removed by the local council authority in County Mayo.
With video files from CBC News