There has been much concern about the fate of the world's fish stocks in recent years.
The 20th Special Meeting of the International Commission for the Conservation of Atlantic Tuna begins today and continues for a week.
It involves 50 individual countries and the European Union.
The meeting will look at fishing quotas and regulations for bluefin, big-eye, and other tuna, with related species like swordfish, and also with shark fishing.
The meeting is being held in Portugal where I reached Katie Schleit, the senior marine campaign coordinator for the Ecology Action Centre (EAC) based in Nova Scotia.
Listen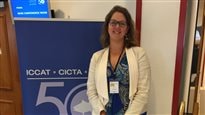 Bluefin tuna can be huge, and prices equally impressive, especially since the boom in sushi has caused demand and prices to skyrocket.  A large tuna can be sold for anywhere from several thousand, to tens of thousands, even hundreds of thousands, for a single fish especially in Japan and elsewhere in Asia.
In 2014 in spite of calls for conservation, ICAAT, with input from Canada,raised the international quota for Bluefin from 1750 tonnes, to 2000 tonnes.
Scheit says that the quota was not even reached in 2015, primarly because Americans could not catch their quota. It seems the western Atlantic tuna have moved away from the US up towards Canada's gulf of St Lawrence.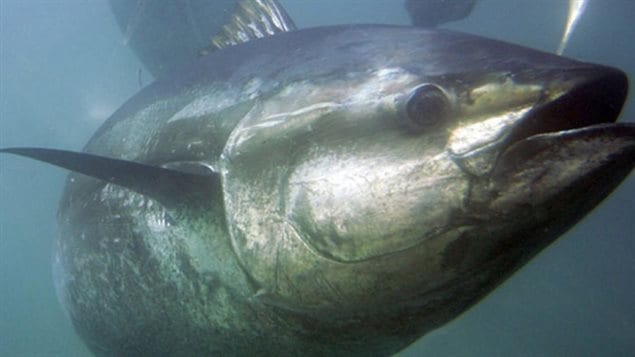 There they have been exhibiting strange behaviour coming up to boats looking for food. Conservationists say this move is possibly due to a search for food., which may be in short supply, while the lack of fear of humans and boats may also be a desperate search for food.  While some fishermen in Canada now say there are plenty of tuna and no shortage others say its like the last herd of buffalo plentiful in one spot, but nonetheless the vestiges of a dwindling species.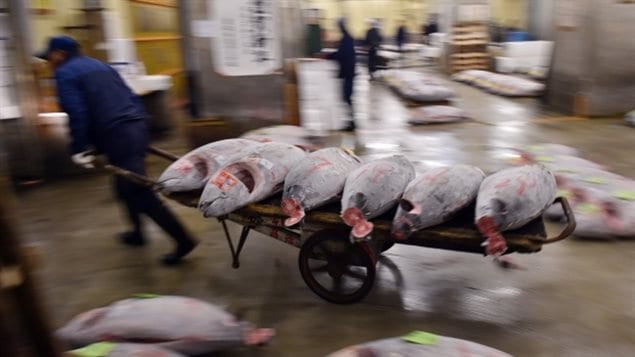 Katie Schleit also says they would like to see adoption of the Canadian policy for shark fishing  which requires fishermen to land the entire shark (fins attached) to enable better assessment of shark catches. She is also hoping an egreement can be reached to  put a limit on the blue shark fishery which currently has no limit.
Another concern is the fact there is no limit for Mediterranean swordfish, a species long felt to be subject to overfishing.
Ms Schleit says the Ecology Action Centre is cautiously optimistic about the outcome of the meetings, but adds, economic and political factors often trump scientific and conservation advice.
additional information