In October, there was a controversy in Canada when the Cleveland Indians major league baseball team faced off against the Toronto Blue Jays. A human rights challenge was made in Ontario against the Cleveland team's use of the name "Indians" and their mascot "Chief Wahoo", alleged to be racist and insensitive to aboriginals. The claim was rejected by a judge.
Now also in Ontario, a man has testified this week at the provincial human rights tribunal (Human Rights Tribunal Ontaraio- HRTO)  over a complaint he launched last year over several minor league hockey teams which also have "indigenous" names.
Brad Gallant, of Mississauga (just west of Toronto)  filed his complaint over team names and logos like the Meadowvale Mohawks, Mississauga Chiefs, Mississauga Braves,  Mississagua Reps (using the Chicago Blackhawk logo), and Lorne Park Ojibwa.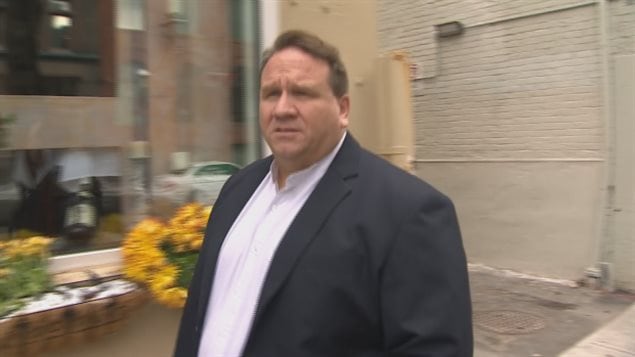 Testifying on Monday, Gallant, of Qalipu Mi'kmaq heritage, said that the team names promoted institutional racism and continue stereotyping of indigenous people.
He had his children playing for the Mississauga Chiefs and Lorne Park Ojibwa until he decided to pull them from the teams.
"To be reduced to a cartoon, very much as a stereotypical cartoon, that's insulting," he told the tribunal.
He wants funding cut to the teams and removal of their logos from municipal buildings saying that the City of Mississauga should not be funding teams that are "racially insensitive".
The city of Mississauga itself takes its name fr om the subtribe of the Anishinaabe-speaking First Nations people located in the region. Closely related to the Ojibwa, the name "Mississauga" comes from the Anishinaabe word Misi-zaagiing, meaning "[Those at the] Great River-mouth.
Since the complaint was initially lodged in April 2015. the hearing was told that two teams, have changed their names. The Ojibwa are now the Lorne Park Clarkson Wild, and the Mohawks, are now the Meadowvale Hawks.
The hearing at the Ontario Human Rights Commission resumes today.
Additional information- sources