A giant iron mining operation in the Canadian Arctic is getting rare praise from environmental groups and local communities after it decided to abandon its plans to ship the ore all year around using icebreakers.
Baffinland Iron Mines Corp. says it is abandoning its plans for 10-month shipping from its Milne Inlet port near Pond Inlet, Nunavut.
In an update sent to the Nunavut Impact Review Board last week, the company said it was listening to community concerns and would remove its request to seek approval for shipping from June to March, as part of its larger proposal to triple the mine's capacity.
"The announcement is extremely significant," said Christopher Debicki, Nunavut project manager for The Pew Charitable Trusts' Oceans North Canada.
(click to listen to the full interview with Christopher Debicki)
Listen
Up until Baffinland's announcement last week, most observers believed that the mining company would be making a formal application to be able to ship iron ore from its Mary River Mine on Baffin Island through Milne Inlet and Eclipse Sound during the winter months, Debicki said.
"What they were essentially proposing was industrial icebreaking through winter months through some of the most sensitive Arctic habitat in Canada," Debicki said. "It would have created a number of problems both for the community of Pond Inlet, which still travels on that sea ice and hunts on that sea ice as well as for many of the animals that that community depends on."
(Baffinland promotional video)
Baffinland has been working with the Qikiqtani Inuit Association (QIA), which administers many of these lands on behalf of the Inuit, to find a way to ship the iron ore to markets in Europe and beyond, Debicki said.
"Our focus as always will be on working with communities that may be impacted by the project," QIA president P.J. Akeeagok said in a statement.
"Once we've had a chance to review the materials filed, we'll go back to the communities affected and make sure they're informed about the proposed changes and get their feedback."
The local population has been put in a tricky spot, Debicki said.
On the one hand, the community depends on sea ice for travel and to access hunting areas. But at the same time the community wants development and wants to benefit from some of the good jobs that come with a mining operation of that magnitude, Debicki said.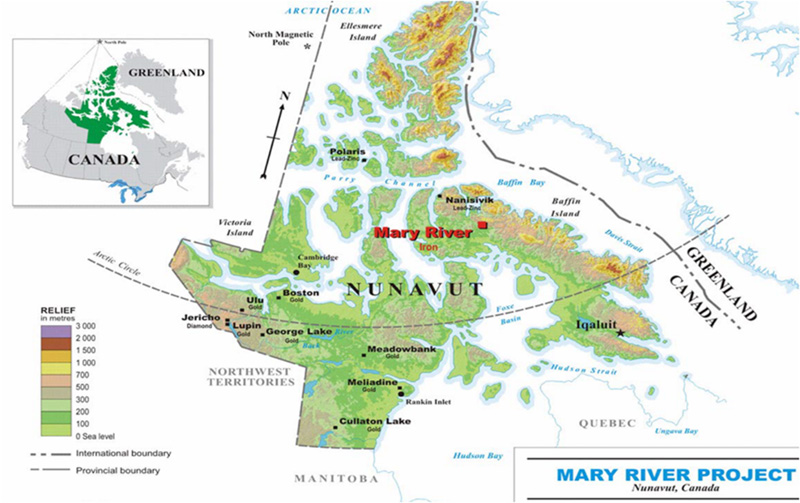 Baffinland plans to use the largest bulk carrying vessels, known as capesize ships, to transport ore from the Mary River Mine, Debicki said.
"As an alternative to icebreaking, it's something that we welcome and we are certainly of the view that responsible shipping and healthy marine environment in the region can both coexist," Debicki said.
Canada already has a "fairly robust regime" applying to ships in the Arctic and shipping to and from the mine is subject to special conditions set in the mine's project certificate by the Nunavut Impact Review Board, he said.