The travelling circus that is the professional tennis tour is getting set to crank things up again on the other side of the world in the leadup to the Australian Open.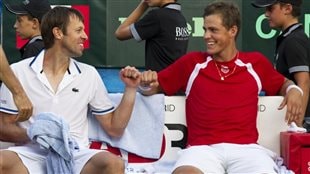 Preceded by a series of warm-up tournaments, the first Grand Slam even of the year begins Jan. 16 and a lot of Canadians will be watching.
Most of those eyes will focus on Milos Raonic, the the stubborn bulldog of a man with the cannonball serve.
Raonic, who turns 27 next week, is now the number-three ranked player on the ATP tour. No Canadian singles player has ever climbed that high.
Raonic has been relentless in his drive to become No.1 and observers say he has a shot, especially if world's top two players, Scotland's Andy Murray and Serbia's Novak Djokovic, begin to feel (ever so slightly) the ill-effects of age.
Can Raonic do it? That's why they play the matches.
Other questions abound.
Can Daniel Nestor, at 44, somehow find a way to win another Grand Slam doubles title? He has a new partner with whom he has played well in the past.
What about Eugenie Bouchard, who after reaching No 5 in the women's rankings in 2014 has seen her ranking fall back to No. 46?
Bouchard turns 23 in February, still young enough of re-find her form, but her play over the past two years has been–to be generous– very, very spotty.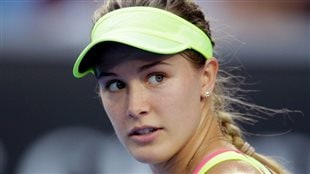 Finally, there is Vasek Pospisil, the charming, crowd-pleasing shotmaker who made it to the Wimbledon singles quarter-finals two years ago and won the Wimbledon doubles (with American Jack Sock) in 2014.
Once upon a time, Pospisil, 26, appeared on pace to challenge Raonic as Canada's top player. In 2014, his singles ranking hit No. 25. Struggling with inconsistency, he has seen his ranking fall to 134.
He, like Bouchard, must re-discover his early form.
Also headed to Australia is Stephanie Myles of Yahoo Sports Canada and OpenCourt. com.
RCI spoke with her by phone at her home in Montreal.
Listen