Fisheries Minister Dominic LeBlanc told the Canadian Press that he is seeking to regulate underwater shipping noise as part of a strategy to protect a group of endangered orca whales off Canada's west coast, reports Canadian Press.
Noise is likely to increase now that the government has approved expansion of the TransMountain pipeline to ship oil to Burnaby, British Columbia. Its completion would result in 34 tankers a month coming in to port to pick up diluted bitumen.
Groups challenge pipeline approval
Two environmental groups are the latest to challenge approval of the pipeline in court. Living Oceans Society and Raincoast Conservation say the government did not take into account the impact it would have on resident whales.
The minister's stated plan to reduce noise from shipping cheered Misty MacDuffee, wild salmon program director for the Raincoast Conservation Foundation. "It's welcome news, because it's something that we've been calling for quite some time. But we're still uncertain on what that might look like."
Listen
She notes that the military has made their ships virtually silent and that the technology exists for others to use too. The question is how will the government compel them to do so.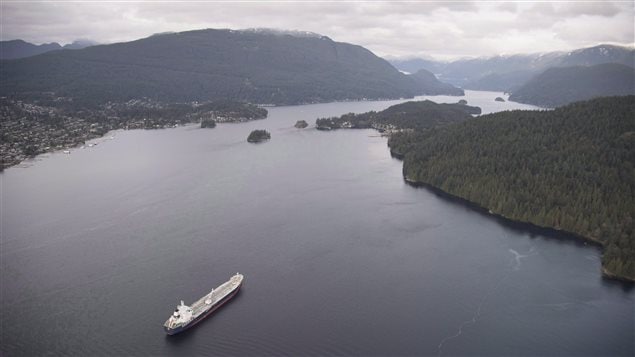 Noise 'increases the risk of extinction'
Noise hampers whales' ability to locate their prey and to communicate with each other to help catch it and for social purposes. The whales are already under stress because of reduced salmon stocks which are a staple food and pollution. MacDuffee says they can't take any more.
"This is our big concern…We're saying that this population really can't sustain any further stressors. It's already in decline and if we increase any of those stressors that rate of extinction increases.
"When we look just at noise, that noise alone from the increase in shipping increases the risk of extinction by 25 per cent. And when we combine other factors…the deaths of individuals from random causes…any decreases in salmon associated with climate change, or…the risk of ship strikes…If we combine any of those factors the likelihood of extinction is almost a certainty."