Kinder Morgan's Trans Mountain pipeline has been vehemently opposed by many Indigenous groups in Canada, but there are also Aboriginal voices that strongly support the oilpatch.
Chief Jim Boucher, from Fort McKay in northeastern Alberta, is one of them.
His community located about 70 kilometres north of Fort McMurray, the epicentre of the oilsands development, has an unemployment rate of zero, an average annual income of $120,000, and revenues over $2.3 billion over the last five years, he said.
All that is thanks to Fort McKay's willingness to do business with Canada's oil and gas companies, Boucher said in an interview with RCI.
(click to listen to the full interview with Chief Jim Boucher)
Listen
Traditional lifestyle
Up until the early 1980s, Fort McKay, a small Cree and Dene community, relied on Mother Nature for its subsistence.
"I grew up in a community that was very healthy economically and socially," Boucher said. "Our people were tied to making a living off the land, we had little farm plots in the summer time, we picked berries, we hunted food off the land, we fished off the Athabasca River, which was our food basket."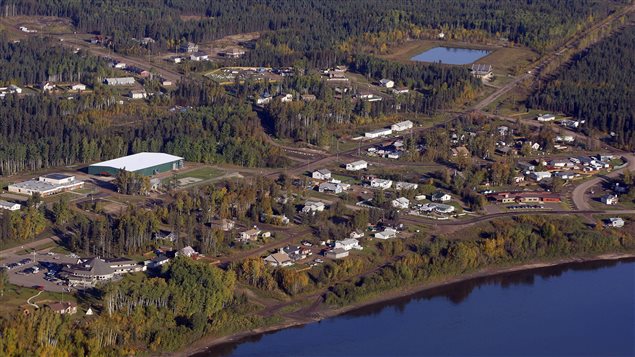 The community was quite self-sufficient and had good lifestyle, he said.
Winds of change
Then in the 1960s the first oil companies Syncrude and Suncor set up operations in the community's traditional territory. Initially, the community resisted the oilsands development and wanted to maintain its lifestyle and the integrity of the environment around them, Boucher said.
"We had some blockades, we challenged the government in courts, we went to hearings to put forward our views, to no avail actually," Boucher said. "At the end of the day they continued to receive their licenses. It was bad time for our community."
But in early 1980s things got even worse and ironically it was the environmental movement that pushed Fort McKay to embrace the oilpatch.
"There was a huge campaign mounted internationally against the fur trapping economy of northern Canada," Boucher said.
The bottom fell out of the Indigenous self-sufficient fur based economy in northern Canada under the strain of the successful campaign by European anti-fur movement.
"The people were devastated, we no longer had any economy," Boucher said. "From one year we're making a couple of hundred thousand dollars a year and it's dropping down to zero the next year."
No looking back
That forced people in Fort McKay to start looking to the oilpatch for jobs.
"In 1986, we decided to form a company to help alleviate the unemployment in the community and also to provide some capacity development for people in our community, and of course to derive some profits that the community can use for its purposes," Boucher said.
The community hasn't looked back since.
"We had to change our technology, we had to change our education systems so that we can participate in the mainstream economy," Boucher said. "We've continued to be participants since then in the oilsands economy."
Investing despite oil slump
The community continues to make investments despite the fall in the oil prices.
"We just invested $350 million dollars in the purchase of some tanks with Suncor," Boucher said. "I think we're doing all we can to make sure that we have some major revenues. We've managed during the last five years to generate something like $2.3 billion in revenue."
The profits come back to the First Nation, which has a budget of $60 million this year, including education, recreation and other social programs for the elderly.
Balancing development and environment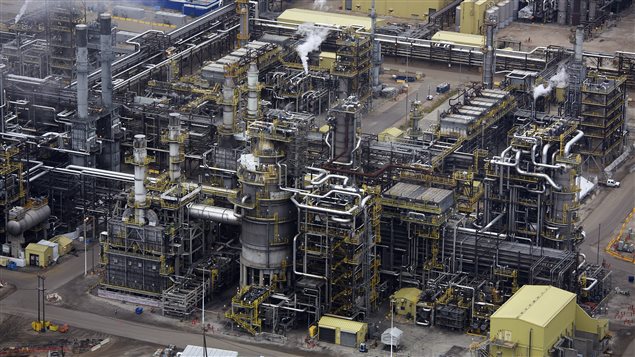 It's a stark contrast to widespread poverty and social crisis that makes headlines in other First Nations communities.
"We avoided that destructive trap of social degradation when we decided to develop our people and our community, to take advantage of economic opportunities in the mainstream (economy)," Boucher said. "And I'm well-aware that other communities in the north, especially northern Canada are facing a horrendous problem today as a result of no economy."
Still, Boucher admits he doesn't like the environmental degradation caused by the oil and gas exploitation.
"We would choose not to have that type of lifestyle, but if you think about it, Canada, as well as Fort McKay needs this opportunity," Boucher said. "We need this opportunity to put a resource on the market, we need the opportunity to be engaged from the employment perspective, we need opportunities to invest so our communities can benefit. And I think we need to find a way to balance all the opportunities with the bad repercussions for the environment."