Huge crowds turned out in the freezing cold in several Canadian cities last night to mourn the victims of the Quebec mosque attack and to express solidarity with Muslims. In Quebec City, blocks from where the attack took place, Prime Minister Justin Trudeau named the six men who were murdered and stood with opposition leaders and leaders of the Muslim community to address the crowd.
'Unspeakable cruelty'
"The six men who were killed and all the others who were wounded (19) do not represent a threat — they were ordinary Canadians like us all," said Trudeau. "Unspeakable cruelty and violence perpetrated on those who came together in friendship and in faith. We stand with you, we love you and we support you."
Alexandre Bissonnette, a 27-year-old student has been charged with six counts of first-degree murder and five counts of attempted murder.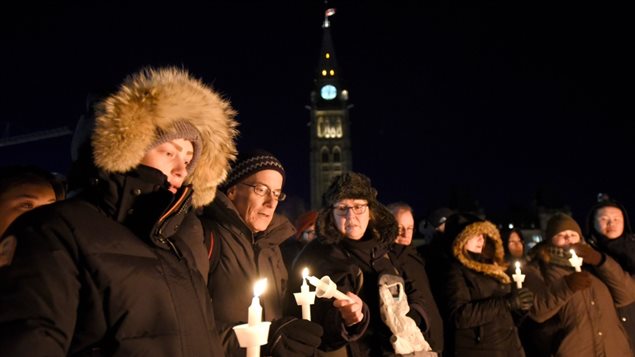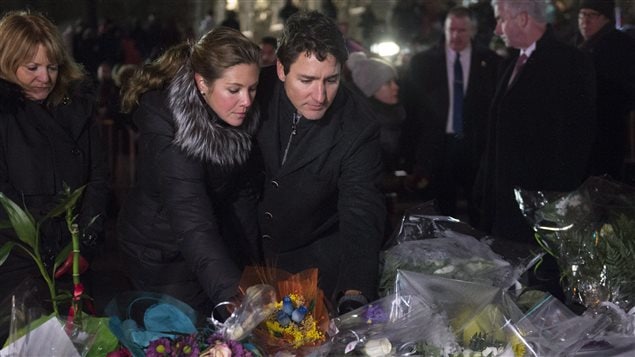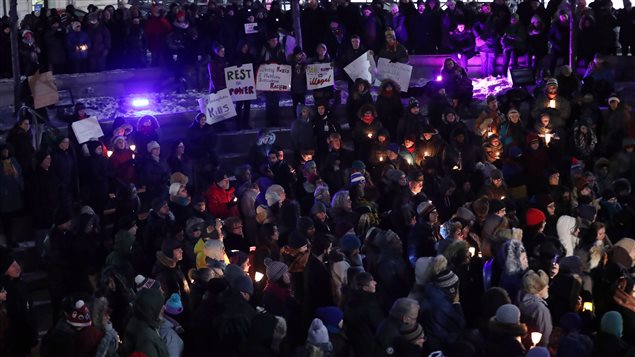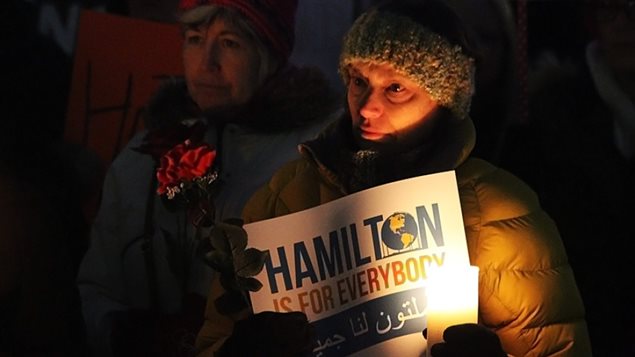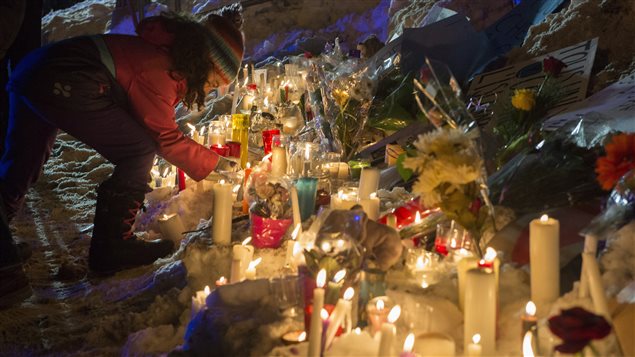 These photos illustrate just a few of the many vigils held all over Canada, including the North.