On the eve of the UN's World Water Day comes news that extreme weather will make things more difficult for the 663 million people who already have don't have access to clean water.
"Climate change and extreme weather have a huge impact on the poorest because they bring about flooding…doughts, storm surges," says Nicole Huturbise, CEO of the non-profit WaterAid Canada. "They also bring about contaminated water sources which in turn have a huge impact on the health, the livelihood and the role of women in communities."
Listen
Drought causing famine in Africa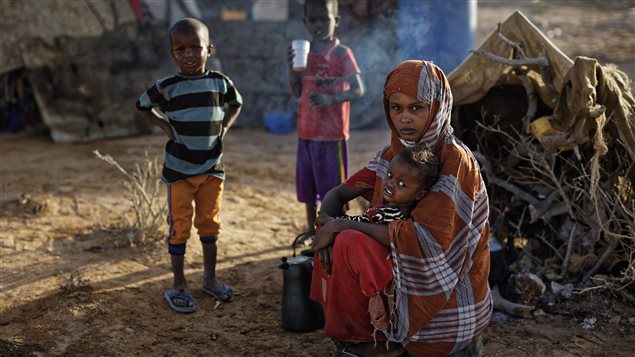 WaterAid Canada lists Papua New Guinea, Madagascar and Mozambique among the worst performing countries for rural access to clean water and the most vulnerable to climate change and least ready to adapt. In Africa, temperatures are projected to increase faster than the global average and there is already drought and near famine in several countries.
It is the poorest countries that most lack the infrastructure to mitigate the effects of climate change. WaterAid is calling for more public and private financing for water, sanitation and hygiene.