The Canadian newspaper La Presse partnered with Journalists for Human Rights to send a Canadian reporter to the Democratic Republic of Congo to train journalists there. Michèle Ouimet spent a month holding workshops and discussing ethics and principles with students and journalists in French.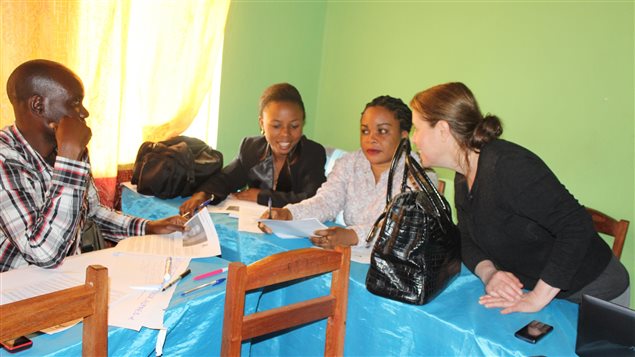 Low pay makes ethics challenging
Ouimet found that Congolese journalists are paid as little as $70 a month and, to supplement that, often have to accept money from politicians or companies to write flattering reports. Female journalists are regularly subjected to gender-based discrimination.
Ouimet held discussions about these issues and held workshops on practical skills such as writing.
Journalists for Human Rights seeks to encourage reporters to persevere to tell stories about human rights issues that are important to them. It has mentored reports on corruption in universities, funding for a school for the deaf and a call for action from city officials to support street children in Kinshasa.
There have been many similar projects involving Canadian journalists training colleagues in Africa and other parts of the world.