Former U.S. president Barack Obama will be in Montreal today to deliver a keynote speech to a sold-out crowd of more than 6,000 at the city's convention centre.
It will be his first visit to Canada since he left the White House in January.
Obama's speech has been organized by the Chamber of Commerce of Metropolitan Montreal (CCMM), which has given the former president a "carte blanche" to cover topics of his own choice, said CCMM spokesperson Guillaume Bérubé.
Obama is scheduled to deliver a 30-minute speech around 5:40 p.m. before taking part in a question-and-answer session. 
Tickets sold out within minutes
"It is an honour to welcome such a special guest to the Chamber as Montreal celebrates its 375th anniversary," said in a statement Michel Leblanc, president and CEO of the Chamber.
"At a time when the world is seeking more certainty and stability, and as globalization is forcing us to rethink our existing economic and democratic models, we are proud to host someone who has devoted his actions to human rights, free trade agreements, diplomacy, and economic development."
The tickets for the event sold out in less than 15 minutes.
The cheapest went for $57, while the most expensive was $373.
As of Monday afternoon, a few dozen tickets were still available through resellers who were asking between $180 and more than $1,000 apiece, The Canadian Press reported.
CBC Montreal will livestream Obama's speech on their Facebook page as of 5:30 p.m.
Re-emerging in public view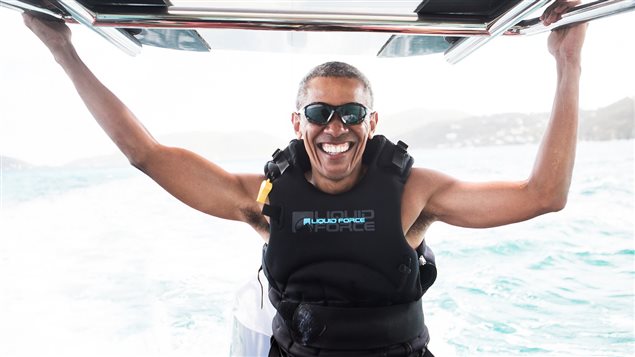 Obama kept a low profile after November's election but has made a few public appearances in recent weeks.
In April, in his first speech since leaving office, Obama addressed an audience at University of Chicago, urging them to become engaged in their communities.
Last month, Obama was invited to speak to a sold-out crowd at the Global Food Innovation Summit in Milan, Italy.
He will reportedly be paid $400,000 for a talk to a Wall St. gathering in September, according to The Canadian Press.
He last visited Canada while on a state visit in June 2016.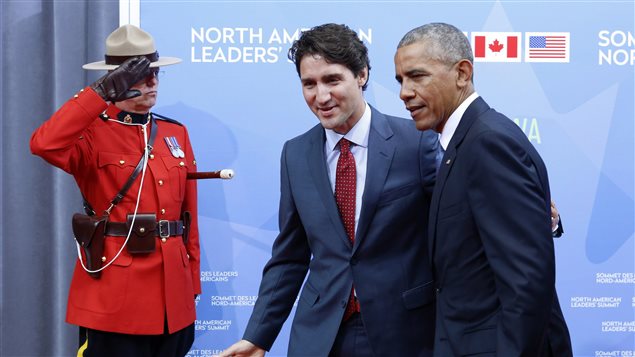 The CCMM's roster of speakers over the years featured several prominent former leaders, including President Nicolas Sarkozy, former Secretary Hillary Rodham Clinton, President Bill Clinton, President Mikhail Gorbachev, Prime Minister Tony Blair, and President George W. Bush.
With files from The Canadian Press