With a handful of recent incidents of violations of female passengers by male taxi drivers, women only services have begun to take shape.
One has just formed in Halifax for the airport service.
Lady Drive-Her has all women drivers and targets female passengers.
Crissy McDow, herself a long-time limo driver, says she saw a need for such a service.
Some of the men drivers are not quite so sure about the service. One driver told a CBC reporter that the service is encouraging women "to be discrimatory against men".
Another said, ""I couldn't start a white male, for instance, limo service", and referring to another driver originally from the Middle East, "[Lucien] couldn't have a Middle Eastern service only,"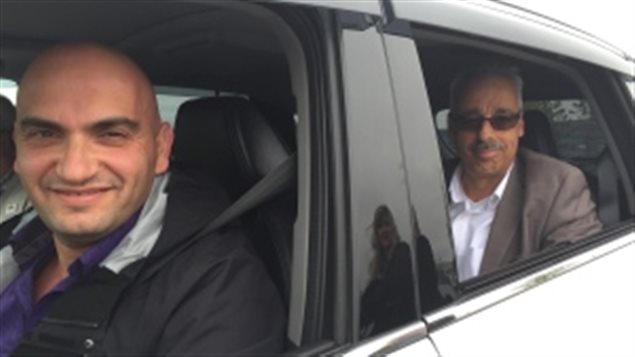 Both said the new service exploits fear, and one said, "You might be sending the wrong message to the consumer saying it's OK to be afraid of male drivers, you can come ride with us (The Lady Drive-Her service)".
There are 200 licenced drivers for the Halifax cab and limo service, ten are female and all ten are now associated with Lady Drive-Her.
This in not the first such service
In New York, SheTaxi  began in 2014 in Long Island, and Westchester County and SheRide in New York City (because of laws limiting use of the word taxi). That service raised some conerns about discrimination issues initially and continues to be monitored but so far there have been no complaints.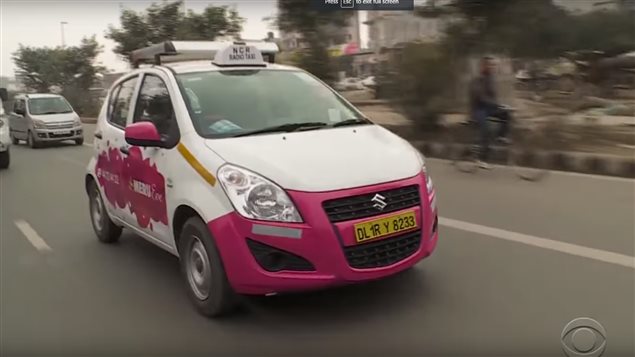 In India, there are now several services,  ForShe Taxi,  Sahka Cabs an d SheTaxi provides a similar service for women only. Another similar service called known as pink taxi, is called Meru Eve which began in 2015 and is operated by one of India's bigges taxi companies. They started with 20 cabs in the capital. The white and pink cabs are equipped with pepper spray and a panic call button if needed to protect themselves or female passengers.
Pakistan saw the introduction of "Pink Taxi" this year in Lahore, while New Zealand has its own Cabs For Women, as does South Africa, exclusively for female clients.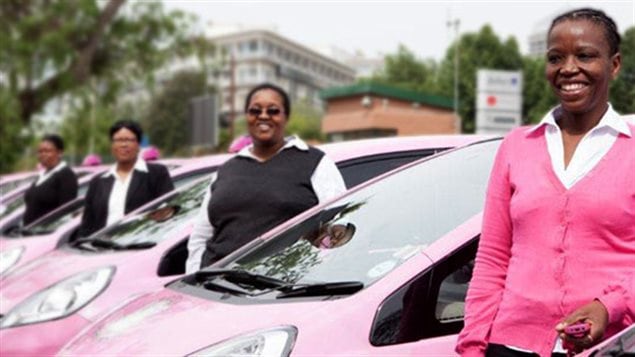 Other cities have or are soon to start similar services. In Canada another Uber-like service called DriveHer has started in Toronto, although it appears to be limited in scope at this time.
Additional information-sources