Canada will increase its annual defence spending by nearly 70 per cent to $32.7 billion over the next decade, Defence Minister Harjit Sajjan said Wednesday as he unveiled the Liberal government's long-awaited defence policy review.
The figure does not include the cost of future major operations or the modernization of the binational North American Aerospace Defence Command (NORAD), Sajjan said.
The ambitious new policy called Strong, Secure, Engaged set out plans to increase the size of Canada's regular and reserve forces, invest in better care for soldiers and veterans, buy a new fleet of 88 fighter jets and 15 new navy warships, as well as invest in high-tech drones, cyber warfare, space and intelligence capabilities.
The announcement comes on the heels of Foreign Affairs Minister Chrystia Freeland's address to Parliament yesterday, where she laid out the case for increased investment in Canada's "hard power."
However, Sajjan and Transport Minister Marc Garneau, who announced details of the plan during a news conference in Ottawa, repeatedly dodged reporters' questions as to where the extra $13.8 billion will come from.
"If we're serious about our role in the world, we must be serious about funding our military," Sajjan told a news conference.
"And we are."
Investing in land, air and maritime capabilities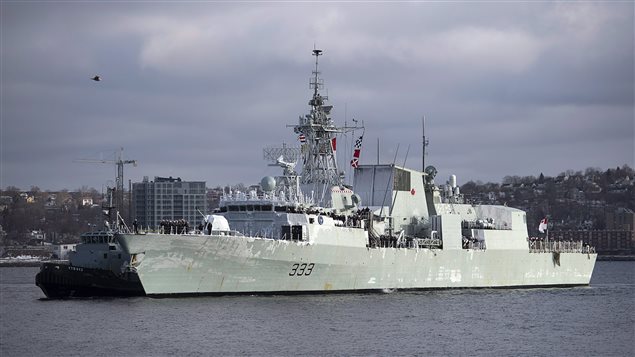 The new investments, which have been "rigorously costed," will allow the government to increase the size of the Regular Force by 3,500 (to 71,500) and the Reserve Force by 1,500 (to 30,000) members, Sajjan said.
The new policy will recapitalize the Royal Canadian Air Force (RCAF) with a full fleet of 88 advanced fighter jets, that will replace Canada's current fleet of ageing CF-18 fighter jets, Sajjan said.
"Eighty-eight fighters are required to fully meet our NORAD and NATO obligations simultaneously, not just risk-manage them as the RCAF has had to do for a number of years," Sajjan said.
For the first time the plan also provides the required funding for the full complement of 15 Canadian Surface Combatants to replace the Royal Canadian Navy's current fleet of frigates and retired destroyers, he said.
The plan will also recapitalize the Army's land combat capabilities, which will improve its ability to perform conventional and peacekeeping operations, Sajjan said.
The new defence policy also calls for an increase in Canada's special forces and investments in new equipment for them.
New capabilities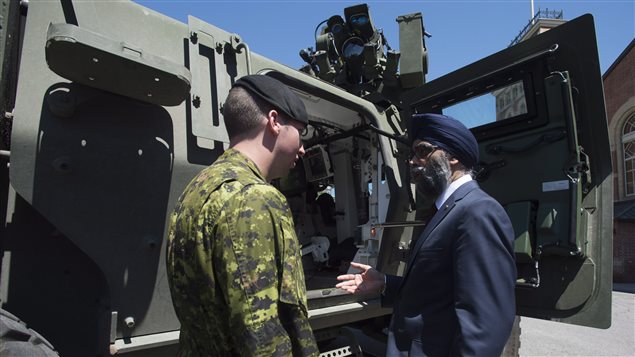 "Much of this investment is long overdue," Sajjan said. "It is necessary to address current and looming gaps in existing capabilities. Going beyond that Strong, Secure, Engaged makes new commitments to emerging domains, particularly space, cyber and remotely piloted systems."
For example, the policy calls on the military to create a new Cyber Operator occupation to attract Canada's best and brightest talent to cyber warfare and defence capabilities, Sajjan said.
"This allows the Canadian Armed Forces now to be able to have the right resources and planned sustainable funding to be able to create the right plan and sustain itself for the future," Sajjan said.
Pressure from allies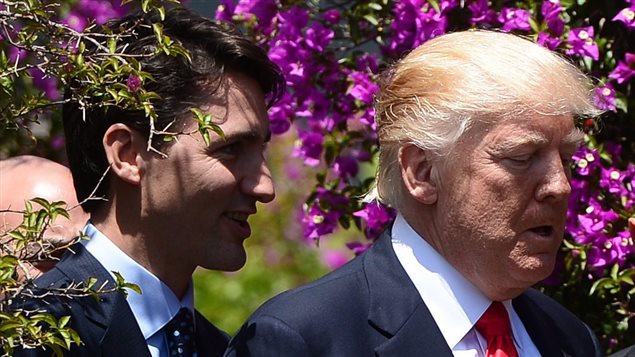 The Liberal government unveiled its new defence policy at a time when Canada and other NATO allies are facing pressure from U.S. President Donald Trump to dramatically increase defence spending to reach two per cent of GDP set out by the alliance in 2014.
Canada currently spends about one per cent of GDP on defence, which puts it at the back of the pack among NATO members.
But the policy document says Canada has been under-reporting its defence spending for years by not including the money spent by other departments on such items as peacekeeping and veterans' benefits.
As a result, it says defence spending is actually closer to around 1.19 per cent this fiscal year, and that it will increase to 1.4 per cent of GDP by 2026-27.
NATO praise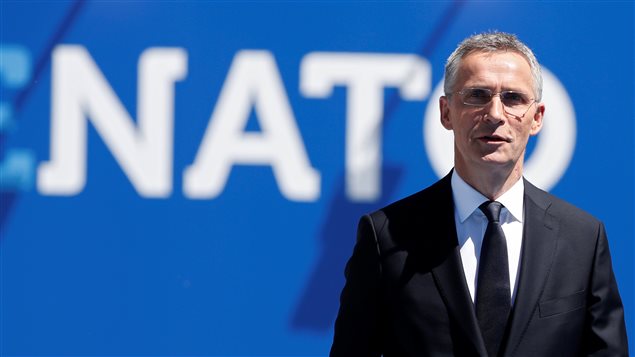 NATO Secretary General Jens Stoltenberg issued a statement welcoming Canada's plan to boost spending and increase the size of the military.
"This new policy affirms Canada's unwavering commitment to NATO and will ensure Canada has the armed forces and key capabilities that the alliance needs," the statement reads.
"Prime Minister Trudeau, together with Defence Minister Sajjan and Foreign Minister Freeland, have demonstrated real leadership in developing this defence policy. In these challenging times, Canada's commitment to the alliance is important as we work to keep our nations safe and NATO strong."
With files from CBC News and The Canadian Press