"An increasing threat to human life from excess heat now seems almost inevitable, but will be greatly aggravated if greenhouse gases are not considerably reduced," reads a report published in the journal Nature Climate Change.
The study of almost 2,000 heat waves between 1980 and 2014 found that around 30 per cent of the world's population is currently exposed to heat that could kill them for at least 20 days a year.
By 2100, that number could go up to 74 per cent if greenhouse gas emissions continue to grow, or 48 per cent if there are drastic cuts to emissions.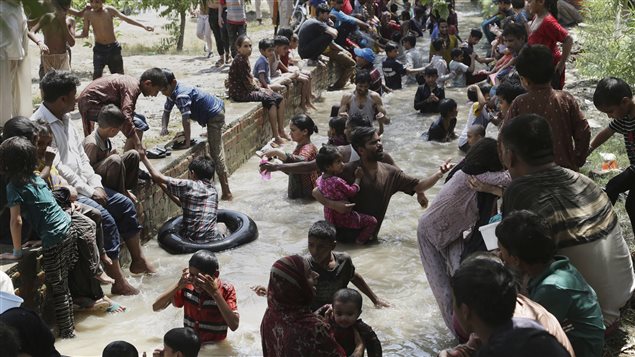 Record-breaking temperatures hit U.S., Pakistan
A heat wave in Europe in 2003 killed more than 70,000 people. Temperatures in the United States broke records in California yesterday. In May, the thermometer rose to 53.5 C in Turbat, Pakistan. If that number is confirmed that would be one of the highest temperatures recorded on earth.