A community legal clinic in Toronto is going to court to challenge a law against panhandling in the province of Ontario.
Clinic finds law violates rights
The Fair Change clinic says the law violates several constitutional rights guaranteed by the Canadian Charter of Rights and Freedoms. Among them are the freedom of expression, the right to life, liberty and security of the person, and the right to be free from discrimination.
Ontario's Safe Streets Act prohibits people from asking for money in ways that are deemed to be "aggressive: and from those who are deemed to be members of "captive" audiences. The province of British Columbia has a very similar law.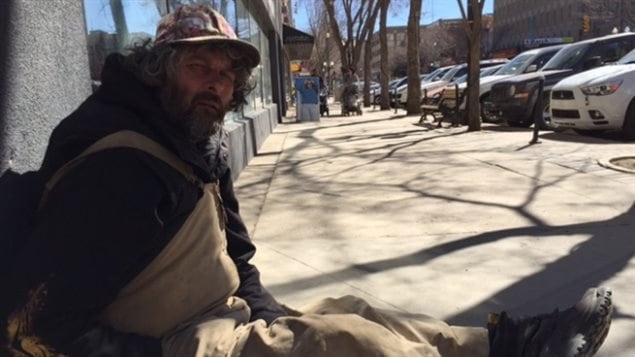 Many seek alms in 'very acceptable' ways
Fair Charge lawyer Peter Rosenthal argues that makes it illegal for individuals to ask for help in places where they are most likely to get it. He adds that thousands of panhandlers have been convicted for "simply seeking alms in ways that have traditionally been regarded as very acceptable."
Offences under the law are punishable by fines and imprisonment. The clinic finds that in virtually all cases, people who seek alms cannot pay the fines. Debt sometimes accumulates to tens of thousands of dollars. That makes it difficult for panhandlers to get a driver's license, housing, employment or a good credit rating.
It also points out that after prison terms of longer than 30 days, any government payment of social assistance is cut off thus making people even more destitute than they were before.
Law called 'discriminatory, cruel, repressive'
The director of the clinic, Daniel Ciarabellini notes that almost all of its clients have experienced homelessness. Most have mental disabilities and a large majority suffer from drug or alcohol addiction.
He says the law is "discriminatory, cruel, repressive, and violates many of our society's most fundamental norms regarding justice, fairness, compassion, and decency."