A Canadian sniper team, members of an elite military group, have set a new, almost unimaginable, and probably unbeatable record for a sniper shot, over three and half kilometres.
Factors such as wind, distance, arc of the trajectory, and thermal currents all have to be accounted for in such extreme shots.  Additionally, in this case the height of the Canadian team's tower location versus the insurgent on the ground also had to be considered, and at such a distance even the curvature of the Earth is a factor for the spotter and shooter.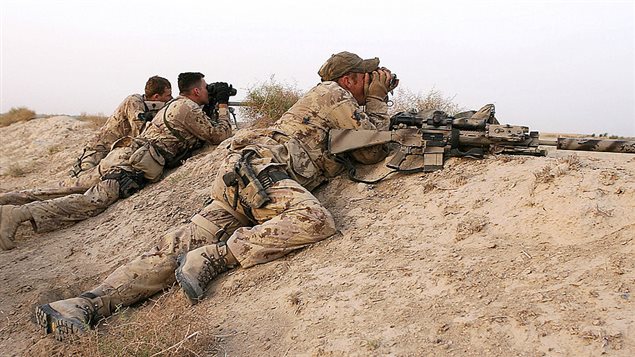 The confirmed record kill took place sometime during the last 30 days in Iraq. Names and the location have not been revealed for security reasons but Canadians were last reported to be in northern Iraq advising security forces and Kurdish Peshmerga in a major operation to recapture Mosul.
From an observation post in a high-rise building, the soldier with Canada's special force "Joint Task Force-2" managed to break up a Daesh (ISIS) attack on Iraqi security forces.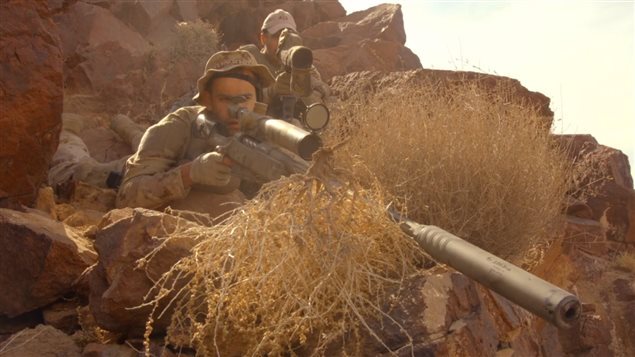 Military sources say use of snipers is preferable in built up areas for its precision as opposed to use of airstrikes to break up attacks which may harm civilians.
The shot, which took several seconds to hit the Daesh terrorist, broke up the insurgents planned ambush as they had no idea where they were being attacked from.
The 3,540 metre shot was confirmed by video and other sources.
A group of Canadian Forces personnel are in advisory positions in Iraq to help security forces there. The action was sanctioned as falling within the CF role to assist Iraq in efforts to defeat Daesh.
The previous confirmed record kill was 2,475 metres by a British soldier set in 2009
Three of the five longest confirmed sniper kills have been by Canadians.
Canadian Forces have several models and calibres of sniper rifle. In this case the .50 calibre McMillan TAC-50 was used,
Additional information- sources