Canada is contributing $50 million for an innovative program to increase food security and resilience in three hunger-prone African countries, the United Nations' food and agriculture agencies announced Thursday.
The five-year program funded by Ottawa is part of a larger $97-million aid package aimed at improving child protection and empowering women and girls announced on Wednesday by International Development Minister Marie-Claude Bibeau during her two-day visit to the Democratic Republic of Congo (DRC).
"Canada's support will help meet the needs of the most vulnerable and ensure women and youth are given the opportunity to succeed and reach their full potential," Bibeau said in a statement.
The program will target vulnerable communities in the DRC, Niger and Somalia, and will be administered by the Food and Agriculture Organization of the United Nations (FAO), the International Fund for Agricultural Development (IFAD) and the UN World Food Programme (WFP).
While the three agencies collaborate closely in many countries, this is the first time that they have received joint multi-year funding for resilience work, the agencies said.
"This smart stewardship by Canada raises the bar on how we approach resilience programmes together," said WFP executive director David Beasley. "This will deliver maximum results in transforming the lives of people on the margins."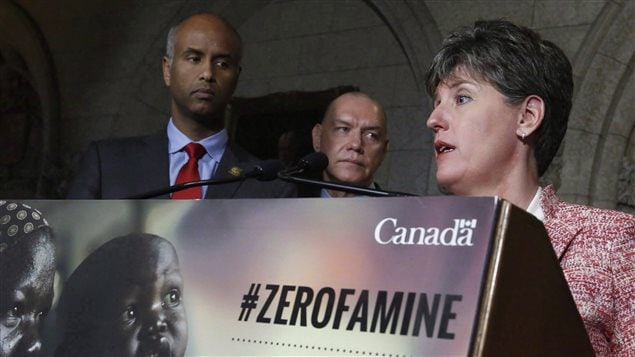 The Canadian-funded program will focus its efforts on communities within the same geographic area and will have a specific emphasis increasing food security and strengthening the resilience of vulnerable families, particularly women and children.
"This significant investment in resilience is also an investment in ending hunger," said FAO Director-General José Graziano da Silva. "By strengthening livelihoods, communities will better withstand protracted crises, disasters and conflicts and can rapidly recover."
In Somalia, the program targets the Togdheer region in central Somaliland, which has been facing near famine conditions as a result of drought and conflict.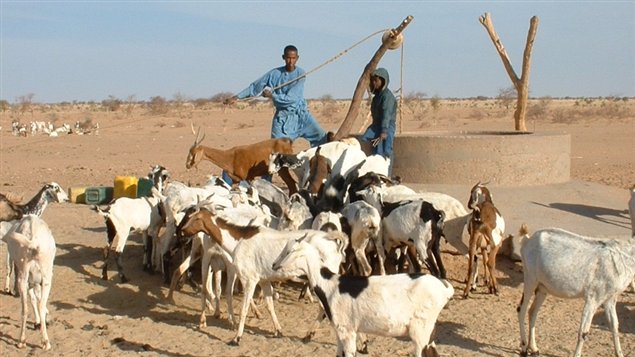 In Niger, the program will work with communities in the Maradi and Zinder regions in the south of the country, which are exposed to weather and climate shocks.
An in the DRC, the program will work with communities in the Kivu region, in the troubled east of the country, which has seen years of recurrent conflict between various militia groups.
"IFAD's investments increase the resilience of rural people, including in fragile areas and protracted crises situations where hunger and poverty run deepest," said IFAD President Gilbert F. Houngbo.
The Canadian funding will allow the UN agencies to better synchronise their activities from the outset and involve local people in consultations, and make sure that their concerns are at the heart of decision-making, the agencies said. The impact of this integrated approach will be closely monitored against a resilience index.