International development and aid groups are welcoming Canada's commitment to spend up to $241.5 million to support projects that will provide "critical sexual and reproductive health services," filling some of the void left behind by the Trump administration.
International Development Minister Marie-Claude Bibeau made the announcement at the Family Planning Summit in London, in the United Kingdom, on Tuesday.
The investment is part of Canada's $650-million commitment to address gaps in funding for projects supporting the sexual and reproductive health and rights of women and girls announced by Prime Minister Justin Trudeau after the Trump administration withdrew its funding because of its opposition to abortions.
Critical health needs
Approximately 214 million women and girls around the world lack access to modern contraception, according to the United Nations Population Fund (UNFPA). Complications in pregnancy and childbirth are a leading cause of death for adolescent girls between the ages of 15 and 19 in developing countries.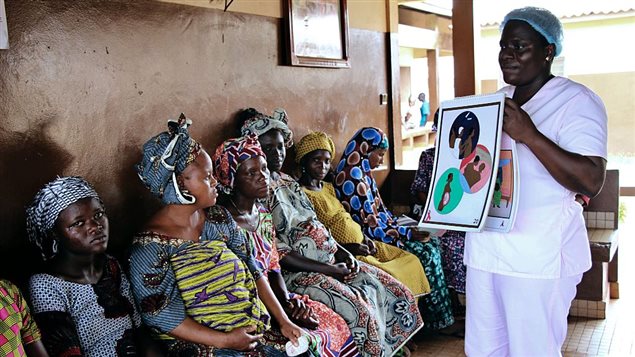 Every day, about 830 women die from complications related to pregnancy or childbirth, the UN agency says.
Every year, an estimated 22 million women and girls worldwide put their lives at risk by undergoing unsafe abortions.
'Extraordinary show of support
The Canadian funding will go to support programs run by UNFPA, UNICEF and over half-a-dozen development NGOs.
"The Canadian government's pledge of 40 million Canadian dollars to UNFPA and its partners is an extraordinary show of support and vital for tackling some of the most critical – but often overlooked – humanitarian and development needs in the world today," said UNFPA's spokesperson Abubakar Dungus.
The funding will help UNFPA protect hundreds of thousands of women from gender-based violence and support their urgent sexual and reproductive health needs in crisis-affected areas in Iraq, Syria and Jordan, Dungus said.
"It will also contribute significantly towards the work of UNFPA in Ghana, enabling a quarter of a million adolescent girls to access sexual and reproductive health information and services so that they grow up safely and help their country prosper," Dungus said.
Empowering girls and women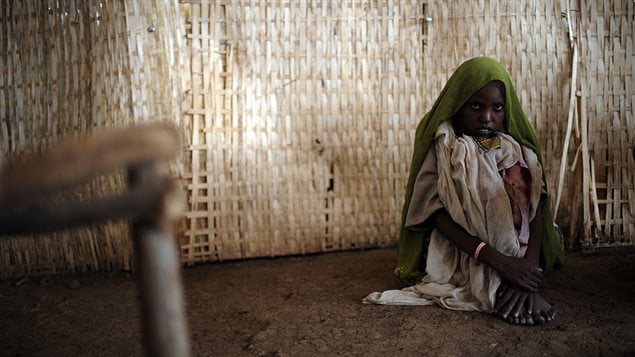 Dr. Tanjina Mirza, Chief Programs Officer for Plan International Canada, which received $28 million for its programs in sub-Saharan Africa, said she was very pleased with the Canadian government's announcement and its "strong leadership and commitment to sexual and reproductive health and rights, the empowerment of girls and adolescents and women."
"The needs of sexual reproductive health are huge and Canada being one of the pioneers and leaders in this area, definitely more is always requested, but we are very pleased to see Canada moving towards the right direction," Mirza said.
(click to listen to the full interview with Dr. Tanjina Mirza)
Listen
Plan International Canada will use the money on two projects over the next five years, she said.
The first project focuses on adolescent sexual reproductive health and rights, and delaying early or forced marriage in the northwestern and southwestern regions of Ethiopia that have a very high prevalence of early marriage with girls as young as 12 being forced to marry, Mirza said.
"And this is not just Ethiopia, millions of girls around the world are married very young and then they start childbearing very early," Mirza said. "This results in very high mortality rates."
Over 16 million adolescent girls between the ages of 15 and 19 give birth every year, she said.
"This early marriage is a huge issue – and it's not just early but often forced as well," Mirza said. "It increases her complications to health and most importantly it's a waste of a girl's capability that she could be a good citizen and contribute to her society and country."
The second project will be implemented in Western Africa in Benin and Cameroon, Mirza said.
"We are going to implement a very innovative approach," Mirza said. "Our evidence and work over the decades has shown us that we need to address the root causes of inequality, and especially gender inequality, to improve sexual reproductive health and rights of the adolescents but also enable them to stay in school, be empowered and be able to say 'no' to coercion and injustices."
Ideologically driven policy?
However, the Liberal government's support for sexual and reproductive rights is far from unanimous.
In a letter to Foreign Affairs Minister Chrystia Freeland in response to her June 6 foreign policy speech, the Canadian Conference of Catholic Bishops questioned the Liberal government's commitment to earmark $650 million toward abortion and sexual reproductive rights when the government has spent far less towards famine relief in South Sudan, Yemen, northeast Nigeria and Somalia.
"Should this unfolding disaster not have prompted the prime minister to prioritize relief and aid over politicking at the lavish expense of hardworking taxpayers in Canada?" wrote Bishop Douglas Crosby.
Crosby said that with so many people from different backgrounds and religions, there is no consensus in Canada over abortion, and to state that "there is universal agreement on a single set of Canadian values itself is contrived."
Abortion has proved controversial in Canadian development policy in the past.
The previous Conservative government faced criticism after it refused to fund any projects that offered abortion services as part of its maternal, newborn and child health initiative.
The Liberals maintained the initiative, which aims to reduce the death of pregnant women and their newborns, but allowed funding for family planning, including abortion.
With files from The Canadian Press