Authorities in British Columbia are bracing for a hot and windy weekend that could fan the flames of even more wildfires, which have already forced 16,000 people to flee their homes across the province.
About 188 fires are currently burning in the interior of the province that has been hit with a spell of hot and dry weather, creating perfect conditions for forest fires.
BC's Chief fire information officer Kevin Skrepnek said his No. 1 worry is the cold front that is expected to barrel through the Pacific Coast province bringing with it significant winds.
"We're keeping a very close eye on this moving front," he said. "We're expecting [wind] right across southern B.C."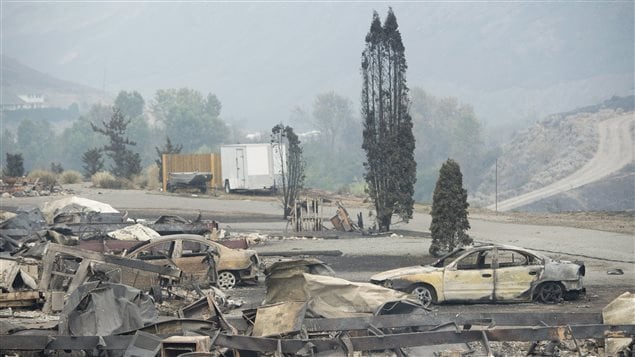 Wind can spread wildfires further afar by lifting sparks out of previously contained zones into fresh new ones. It can also increase the size of a wildfire but increasing the flow of oxygen.
There have been 616 fires since the beginning of April and they have burned about 111,408 hectares of land, according to provincial authorities.
About 1,000 firefighters have been deployed to fight the fires. The Royal Canadian Mounted Police has redeployed about 300 additional officers to areas affected by the wildfires. The Canadian military has deployed helicopters and fixed winged aircraft to help with the firefighting effort and evacuate communities in case of an emergency.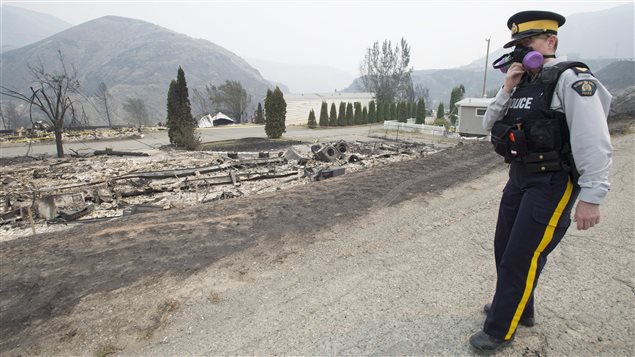 In the meantime, Prime Minister Justin Trudeau announced Friday the creation of a new ad hoc cabinet committee to coordinate federal efforts in fighting the wildfires and assisting people who have been displaced by them.
The Ad Hoc Cabinet Committee on Federal Recovery Efforts for 2017 BC Wildfires, chaired by BC Liberal MP and Minister of Sports and Persons with Disabilities Carla Qualtrough, will advise the Liberal government on mitigation, recovery, and rebuilding efforts in response to the wildfires, the Prime Minister's Office said in a statement.
The committee will complement the on-the-ground efforts coordinated by the Government Operations Centre.
"Our thoughts are with all British Columbians dealing with the devastating impacts of these wildfires," Trudeau said in a statement. "Our new cabinet committee will work hard to address both the immediate and long-term needs of all the families, communities and businesses affected."