Chinese authorities are slamming several countries over "irresponsible remarks" made by Western leaders about the death of jailed Chinese dissident and Nobel laureate Liu Xiaobo but it appears Canada has escaped Beijing's ire.
Foreign Ministry spokesman Geng Shuang said Friday remarks by U.S. President Donald Trump and German Chancellor Angela Merkel, who through their offices expressed condolences to Liu's family on Thursday, were "irresponsible" and "a clear interference with China's judicial sovereignty."
Geng said China has lodged formal protests with the United States, Germany and the United Nations, among others.
However, according to a Chinese embassy press officer, it appears no diplomatic protest was lodged with Ottawa even though Canada too has expressed its sadness over Liu's passing who died on Thursday shortly after being transferred from jail to a civilian hospital to seek treatment for advanced stages of terminal cancer.
"Today, the world mourns the death of Liu Xiaobo, a giant of humanity and a champion of human rights, whose message of hope and freedom will endure for generations to come," said an official statement by Foreign Affairs Minister Chrystia Freeland released Thursday evening, several hours after similar statements made by Canada's Western allies.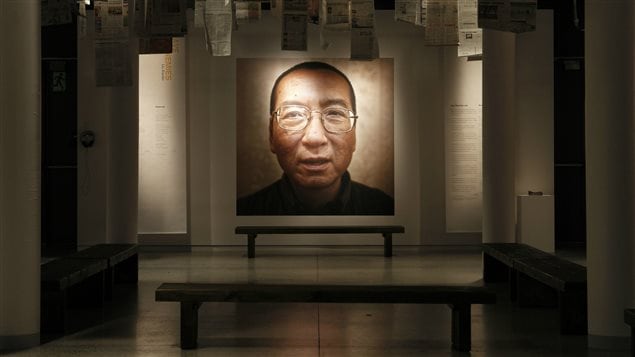 Freeland had expressed her personal sadness in a social media post on her Twitter account earlier in the day.
"Terribly sad that this champion of human rights has died," Freeland tweeted from her personal Twitter account Thursday morning. "We mourn his loss but his message of hope and freedom will endure."
Liu was only the second Nobel Peace Prize winner to die while in custody, Freeland noted.
"Mr. Liu dedicated his life to intellectual discovery, the pursuit of freedom and the protection of human rights in China," Freeland said in her official statement. "He was a passionate writer, speaker and campaigner for political and social change.
"Though he spent many years imprisoned for peacefully exercising his right to speak freely, was denied the opportunity to travel to receive his 2010 Nobel Peace Prize, and more recently, in his final days, was denied the medical treatment he requested, Mr. Liu remained a beacon of optimism."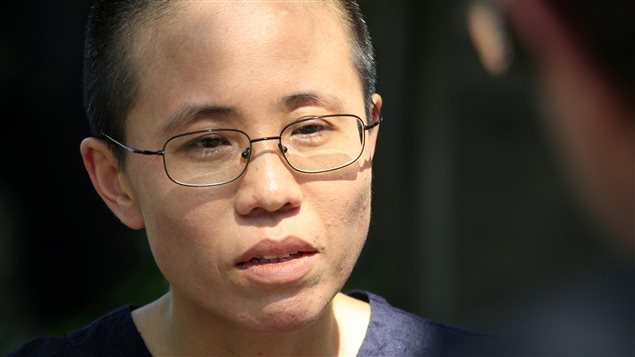 On behalf of the government of Canada, Freeland also offered her "sincere condolences to the family and friends of Mr. Liu and to his many supporters around the world."
"In particular, my thoughts go to Mr. Liu's wife, Liu Xia, herself a tremendous symbol of courage and poise, who remains under house arrest," Freeland said. "We continue to call for the release of all political prisoners."
U.S. State Secretary Rex Tillerson had also called on the Chinese government to "release Liu Xia from house arrest and allow her to depart China, according to her wishes."
The Chinese foreign ministry said Liu Xia would be treated in accordance with the law.
Liu died from multiple organ failure, the authorities said, having not been allowed to leave the country for treatment for late-stage liver cancer as he wished.
Liu, 61, was jailed for 11 years in 2009 for "inciting subversion of state power" after he helped write a petition known as "Charter 08" calling for sweeping political reforms.
He was recently moved from prison to a hospital in the northeastern city of Shenyang to be treated.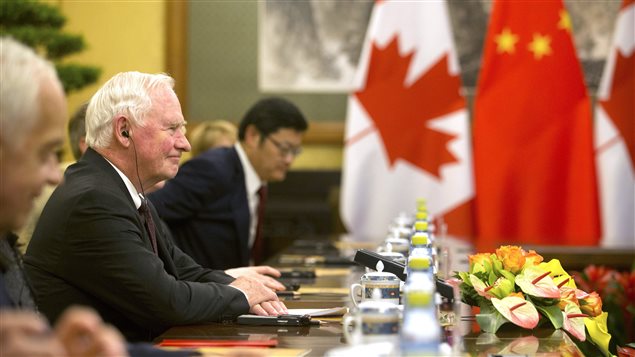 Ottawa's reaction to Liu's death came as Canada's Governor General David Johnston is concluding a state visit to China on Friday, accompanied by a large delegation of Canadian politicians and business leaders.
The five-day visit is part of an ongoing effort by the Liberal government of Prime Minister Justin Trudeau to deepen economic ties with China as it faces increasingly protectionist policies of its main trading partner, the United States under Trump administration.
China too is eager to expand its trade relationship with Canada and has been pushing Ottawa to begin negotiations on a free trade agreement with Beijing.
Chinese President Xi Jinping met with Johnston in Beijing on Thursday, urging both countries to expand cooperation in such areas as trade, law enforcement, technology and culture, and launch negotiations on a free trade agreement at an early date, reported the official Chinese Xinhua agency, which had no mention of Liu's passing.
Earlier in the day Johnston had also met with Chinese Premier Li Keqiang.
With files from Reuters